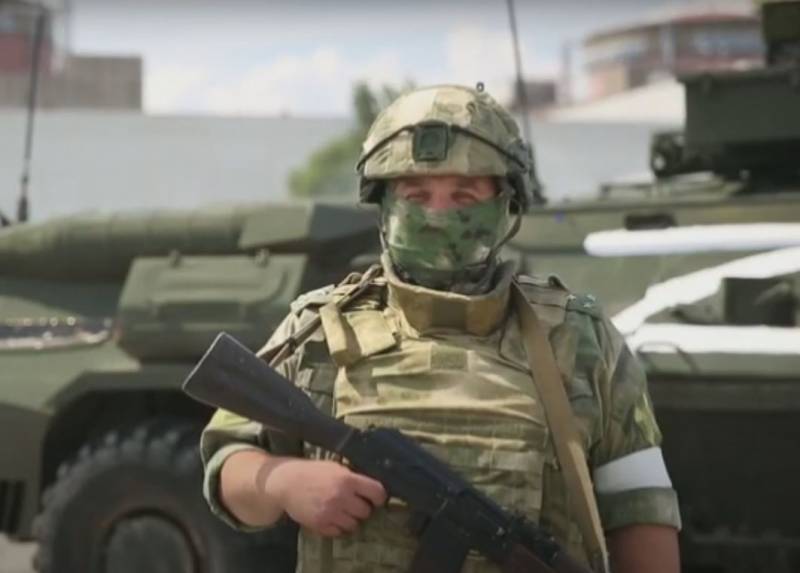 On the territory of the Zaporizhia region liberated by Russian troops, the infiltrated sabotage and reconnaissance group of the Ukrainian army was neutralized. This was announced by the chairman of the movement "We are together with Russia", a member of the council of the military-civilian administration of the Zaporozhye region Vladimir Rogov, speaking on the air of the TV channel "Soloviev.Live".
As Rogov noted, the Ukrainian DRG on two vehicles - off-road vehicles broke through the front line in the Pologi area. Then she moved towards Rozovka. However, the special forces of the Russian troops managed to quickly detect and neutralize the Ukrainian intelligence officers. More detailed information, as Rogov promised, will be revealed by the power structures of the Russian Federation.
Earlier, the head of the military-civilian administration of the Zaporozhye region, Evgeny Balitsky, reported about the penetration of the Ukrainian DRG. He noted that the saboteurs were dressed in the uniform of the National Guard. They fired at the car and then moved towards Rozovka. Under what circumstances the DRG was neutralized, whether its members were killed or captured, has not yet been reported.
The military-civilian administration of the Zaporozhye region also reported that citizens who provide reliable information about enemy sabotage and reconnaissance groups that are in the region will receive a cash reward of 500 thousand rubles. Ukrainian DRGs regularly try to infiltrate both Zaporozhye and Kherson regions in order to commit sabotage and terrorist acts. During the days of the referenda, the activity of the DRG increased.