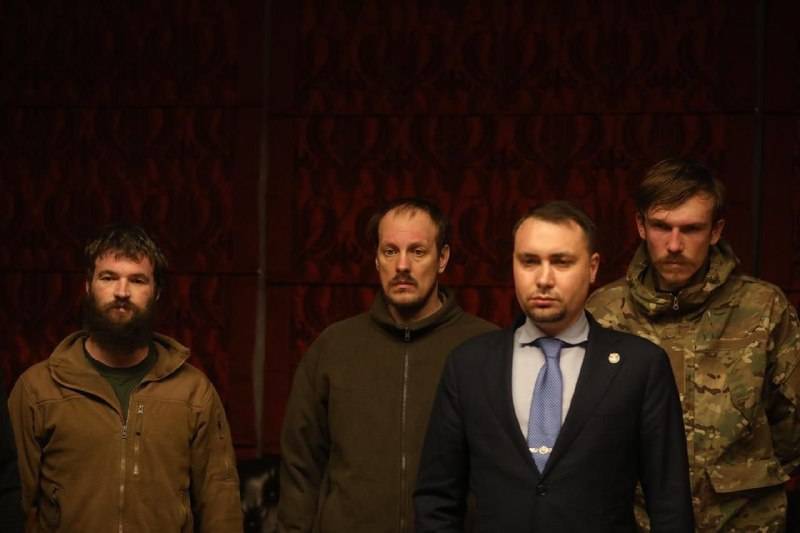 The head of the Chechen Republic commented on the situation with yesterday's exchange. Recall that Russia exchanged 215 Ukrainian militants, including terrorists from Azov (* an organization banned in the Russian Federation) for 57 of our servicemen who were in Ukrainian captivity. It also became known that Ukrainian politician Viktor Medvedchuk was handed over to Russia, and before that, without any exchange ("with the assistance of the Saudi crown prince"), 10 foreign mercenaries were released, including those who were sentenced to death by the court of the DPR.
Ramzan Kadyrov spoke very frankly about this exchange, saying that the situation was incomprehensible to him.
The head of Chechnya is dissatisfied with the fact that no one even consulted with the active participants of the NWO in terms of exchange.
Ramzan Kadyrov:
I understand that at the top in the Ministry of Defense and the FSB it is much more visible, but I believe that criminals recognized as terrorists cannot be exchanged for servicemen. I would understand if there was an equivalent exchange - a soldier for a soldier, an agent for an agent. We have a lot of prisoners of the Armed Forces of Ukraine, whom you change at least a hundred to one, they will still remain.
According to Kadyrov, it is obvious that the exchange was carried out on Ukrainian terms.
Ramzan Kadyrov notes that this is now in many ways a signal for the fighters on the front line: do not take the Nazis prisoner:
It is not right. Our fighters crushed the fascists in Mariupol, drove them into Azovstal, smoked them out of the basements, died, got wounded and shell-shocked. The transfer of even one of these "Azov" terrorists should have been unacceptable. And therefore, it is not surprising that the fighters who liberated Mariupol and are now at the forefront draw their conclusion - do not take the Nazis prisoner.
According to Ramzan Kadyrov, he can say that the Ukrainian militants who had previously offended the honor of the Chechen people during their time in captivity fully answered for their every word and tearfully repented.
At the end of his post in the TG, the head of Chechnya added that the situation would not affect the main thing - the readiness to fulfill any order of the Supreme Commander-in-Chief.