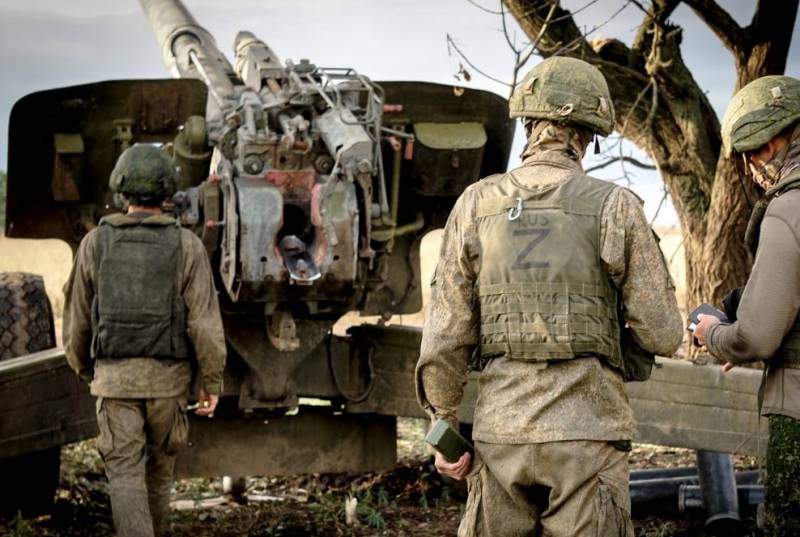 The Ministry of Defense of the Russian Federation for the second time since the beginning of the special operation reported the losses of the Russian army in the battles in Ukraine. This was told by the head of the military department Sergei Shoigu.
The Minister of Defense, speaking about the special military operation being carried out on the territory of Donbass and Ukraine, also touched upon the topic of the losses of the Russian and Ukrainian armies. According to him, the losses of the Russian group within the NMD, starting from February 24, 2022, amounted to 5937 people. Shoigu did not provide information on the wounded, but based on the ratio of the dead to the wounded as 1 to 3, their number should be approximately 18-20 thousand. Prior to this, the Ministry of Defense only once spoke about our losses and it happened in March. At that time, we lost 1351 people dead, there were over 3,8 thousand wounded.
I can't say enough about losses. Losses amount to 5937 people. And here again and again I cannot fail to note our guys who courageously do their duty
- the minister said.
Most likely, this figure does not include the losses of the NM units of the DPR and LPR, as well as the "musicians" from the Wagner PMC. The first and second corps of the NM will enter the structure of the Ministry of Defense only after the republics join Russia.
Speaking about the losses of the Armed Forces of Ukraine, Shoigu noted that today the Ukrainian army has lost half of its personnel, if we count from its initial strength, which at the time of the start of the special military operation was about 200 people. According to him, the losses of Kyiv amount to more than a hundred thousand killed and wounded, while more than 60 people were killed by the Armed Forces of Ukraine alone. However, the loss of the wounded in the Armed Forces of Ukraine is less than that of the dead, this may be due to the fact that a large number of the wounded were left without assistance and their death as a result of this.
At the initial stage, the Armed Forces of Ukraine were about 201-202 thousand people. During this time, more than 100 thousand of their losses. At the same time, the dead - 61 thousand 207 people and the wounded - 49 thousand 368 people
- added the head of the Ministry of Defense.