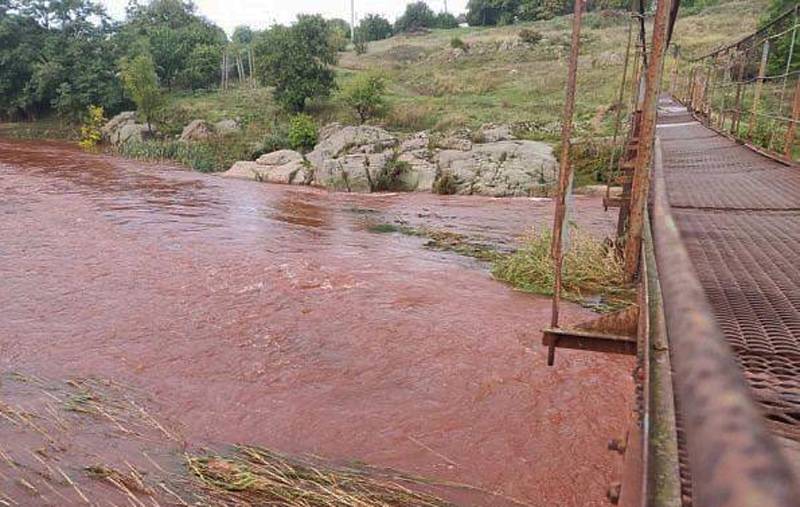 From the territory controlled by the Kyiv regime, there are reports of a new strike on an object in Krivoy Rog, Dnepropetrovsk region. Recall that over the past few days, strikes were made on the dam of the Karachunovskoye reservoir in this city, which led to damage to the lock hydraulic infrastructure and an increase in the level of the Ingulets River. At the same time, the water level in the reservoir began to fall. On the eve of the Ukrainian side said that the problems with the locks were resolved after the restoration of their work.
Today it is reported that the third blow actually brought to naught all the restoration work that was carried out on the dam in Krivoy Rog. The water in Ingulets began to rise again. At the same time, photographs are shown, which show that the water in the river began to change color, becoming brown. In a number of areas, Ingulets overflowed its banks, flooding significant areas.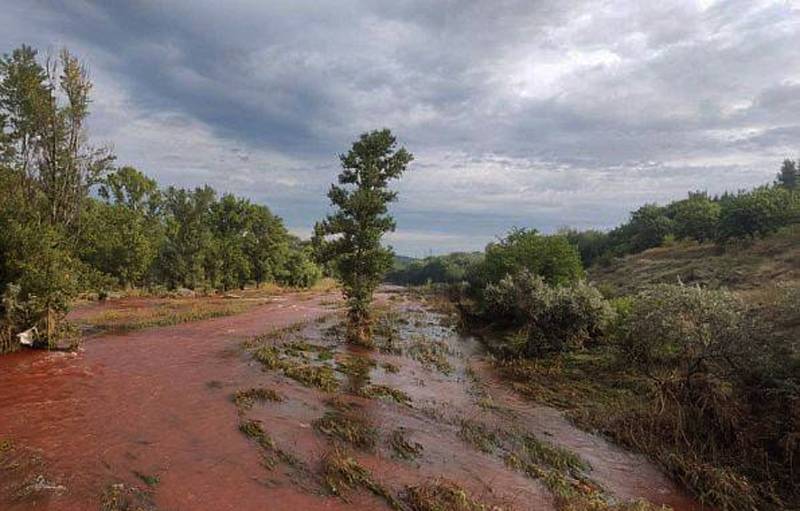 Earlier, the Ukrainian side stated that the purpose of such strikes by the RF Armed Forces is to wash away the crossings over the Ingulets, which were set up by the Ukrainian military at the junction of the Nikolaev and Kherson regions, with further cutting off those units of the Armed Forces of Ukraine that managed to cross to the left bank of the river.
It is not reported what weapons were used for the next strike on an object in Krivoy Rog.
Meanwhile, there are reports of air raid sirens not only in the Dnepropetrovsk and Mykolaiv regions, but also in other regions, including Kyiv. So, the sirens were turned on in the Cherkasy, Chernihiv, Kirovohrad and Kharkiv regions.