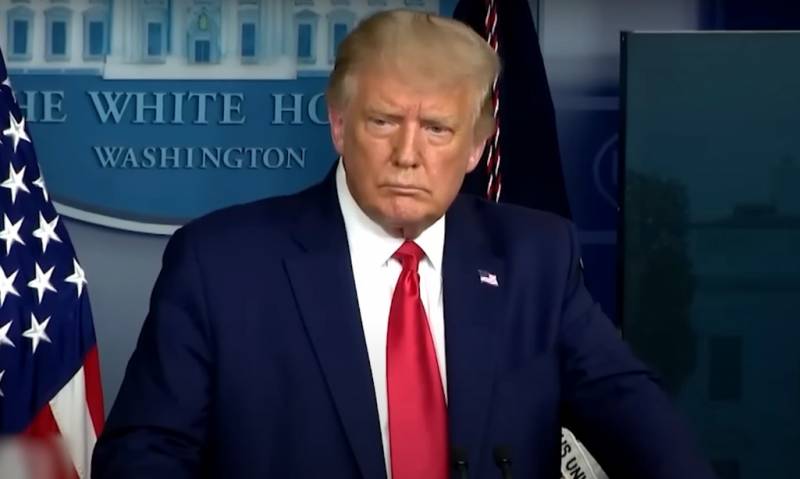 Former US President Donald Trump, during an interview with American radio host Hugh Hewitt, said that no charges will prevent him from running for US President in 2024. At the same time, the former owner of the White House noted that, in fact, there was nothing to blame him for.
I can't imagine being charged. I didn't do anything wrong
- declared Trump.
As you know, even if something like this happened, I still wouldn't have a ban on running.
- added the politician, confirming his intention to run for the post of head of state.
During the interview, Trump assured his interlocutor that he was not involved in any conspiracy to influence the electoral process in Georgia and thus write this state into his asset in the 2020 elections. Nevertheless, the Georgia prosecutor's office is investigating this case and continues to summon associates of the ex-president for questioning.
In addition, the politician also denies any violations in the handling of classified documents, which the FBI allegedly found last month at his estate in Mar-a-Lago.
There is no reason why they should be charged other than that they are simply sick and insane. I did absolutely nothing wrong
summed up the ex-president.
At the same time, the billionaire and politician during the interview repeatedly stated that the American public is unlikely to come to terms with the charges against him. Trump warned that "problems" could arise in this case.
In response to the politician's comment above, Hewitt said some would interpret his comments as incitement to violence, asking for clarification on exactly what "problems" Trump was referring to.
This is not incitement, I'm just stating my opinion
Trump said without becoming specific.