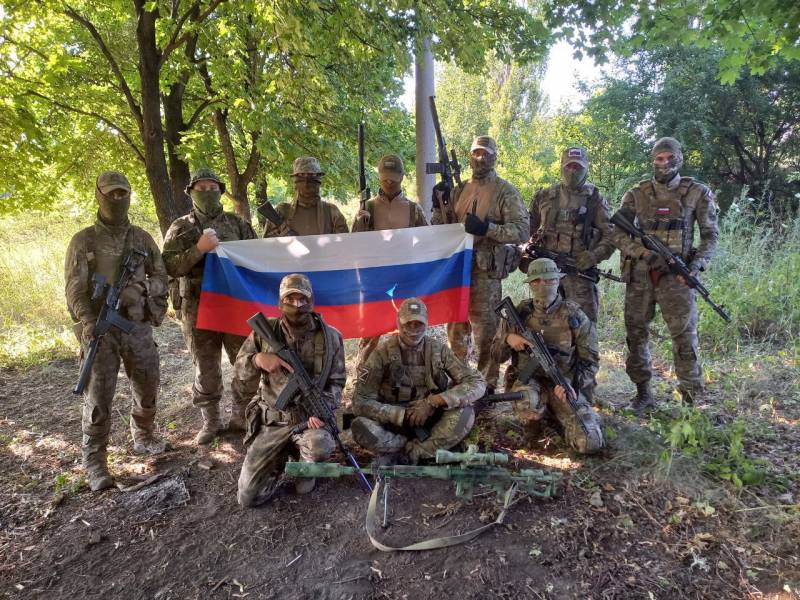 Donetsk has officially confirmed the liberation of the village of Mayorsk, located north of Gorlovka and in fact a microdistrict belonging to the city. Maiorsk has been under the control of the Armed Forces of Ukraine since 2014, here the nationalists built a rather powerful fortified area, from which both Gorlovka itself and Donetsk were constantly shelled.
The first information that Mayorsk was taken by the allied forces was on September 11, then it was reported that the assault groups of the 3rd brigade of the NM of the DPR and the "musicians" from the PMC "Wagner" knocked out Ukrainian nationalists from the settlement, after which they began to advance further. However, there was no official confirmation, and the General Staff of the Armed Forces of Ukraine announced for two more days in a row that the Russian army had "repelled attacks" in the Mayorsk region. And now a message from Donetsk about the taking of the microdistrict under the control of the republic.
As of September 15, 2022, on the territory of the Donetsk People's Republic, a group of troops of the DPR and LPR, with fire support from the RF Armed Forces, liberated Mayorsk
- the message of the Headquarters of the Territorial Defense of the DPR says.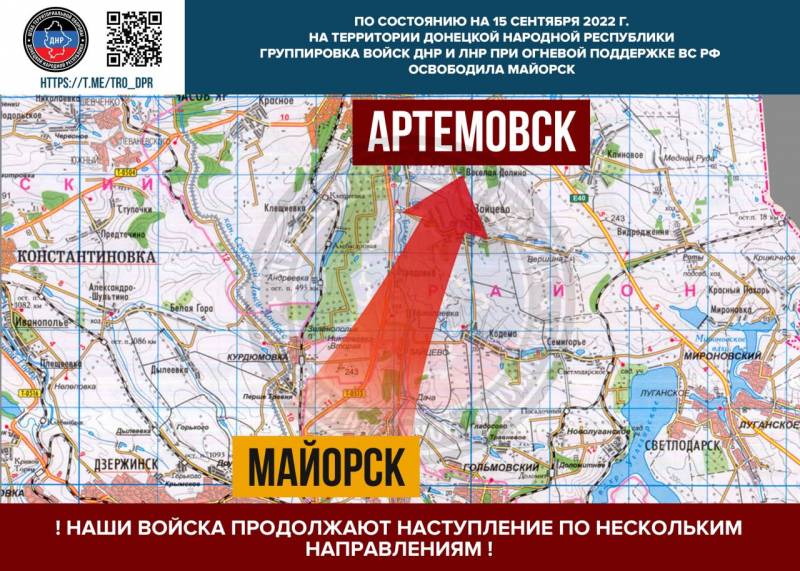 At present, the enemy is concentrating forces and armored vehicles in three areas in the Donetsk direction at once - in the area of ​​​​Ugledar, Maryinka and Pesok. This is confirmed by intelligence. However, according to military correspondents and a number of Russian TG channels, this could be a diversionary maneuver in order to force the Russian command to disperse its forces. The main offensive will be in the Zaporozhye direction, where the Armed Forces of Ukraine are creating a rather powerful shock fist.
However, all the plans of the Ukrainian command can be thwarted, Russia not only pulls additional forces to dangerous areas, but also strikes at critically important objects.