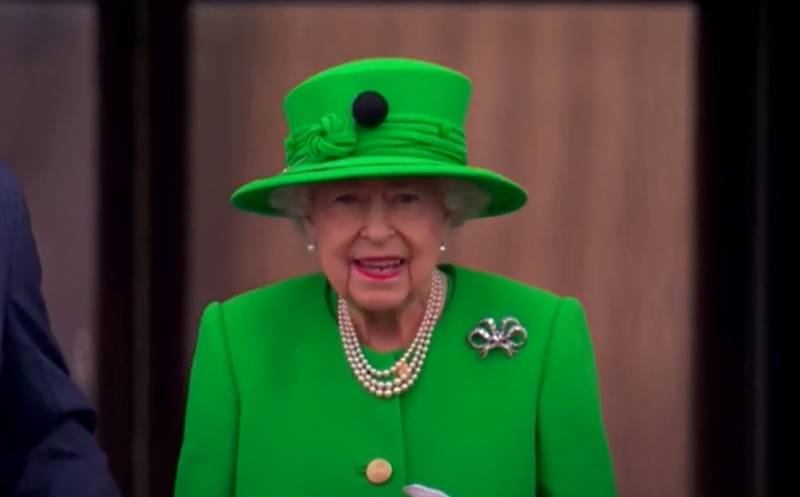 At the funeral ceremony for the Queen of Great Britain, Prime Minister Liz Truss called her "the rock on which modern Britain was built."
Truss noted that the second "Elizabethan era" had ended (in the second half of the XNUMXth - early XNUMXth centuries - the period of the beginning of the rise of Britain - the country was ruled by Elizabeth I) and called the death of the queen a great loss for the nation and the world.
Elizabeth II ruled the country for 70 years, during which time 15 heads of government were replaced. Lizz Truss became the country's last prime minister under Queen Elizabeth II. The queen died after meeting Truss. At this meeting, the ceremony of formal approval of the new prime minister took place, which for the first time took place not in London, but in the Scottish castle of Balmoral.
Our country grew and prospered under her rule. Britain is the great country it is today because of her
Truss said at the farewell ceremony for the Queen.
Truss also said that the crown had passed to the new king, Charles III (Prince Charles), and uttered the words: "God save the king."
She has been a personal inspiration to me and to many Britons - her dedication to duty is an example to all of us. She was the rock that held all of Britain up
Truss added.
Almost all living former heads of the British government - Tony Blair, John Major, Theresa May, David Cameron, Gordon Brown - made lofty speeches about the Queen and her role in the life of Britain.
Recall that the Queen of Great Britain died the day before at the 97th year of her life. Charles officially takes the throne. From September 10, he will be known as King Charles III.