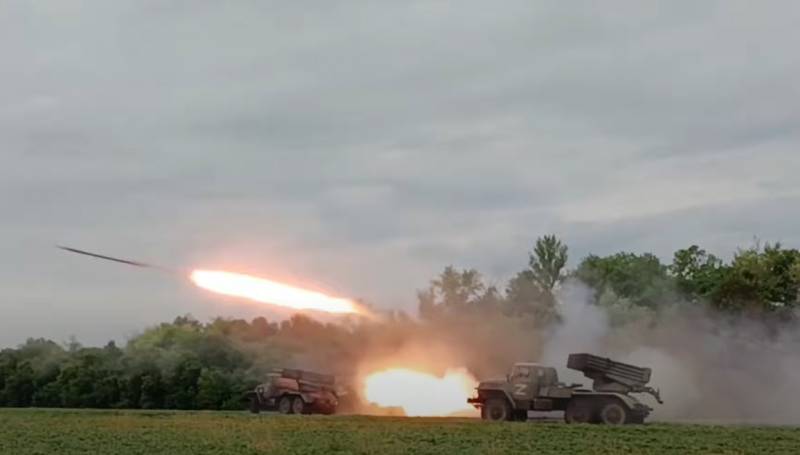 For several months, the independent authorities have been intensively preparing for revenge, intending to carry out an operation to defeat the RF Armed Forces in the Kherson-Kryvyi Rih direction. Kyiv "strategists" planned to use powerful attacks to press against the river and destroy the group of Russian troops stationed on the right bank of the Dnieper, including in Kherson. Western curators of Ukraine constantly pushed for this, pointing out the need to go on the offensive before the autumn erosion of roads and rough terrain.
The Armed Forces of Ukraine relied on infantry with the support of mechanized units and for a long time created a striking fist from Polish
tanks
, infantry fighting vehicles and armored personnel carriers transferred by European countries. However, the very first hours of the beginning of the operation showed the inability of the Armed Forces of Ukraine to break into the defense of the Russian troops. Before the attacking units could approach the positions of the Russian Armed Forces, they suffered serious losses, being forced to pass through vast minefields and barrages of artillery and mortars, under the close supervision of reconnaissance drones.
There is a known attempt to break through one of the units of the Armed Forces of Ukraine from the 28th separate mechanized brigade. The observation was carried out by the Russian Orlan-10 UAV. So it became known about the defeat of one of the three infantry fighting vehicles (due to hitting a mine or artillery fire). This caused a suspension of the movement of the entire group; enemy infantry tried to take cover behind the landings. The second part of the video was filmed by a Ukrainian reconnaissance drone that accompanied the same orders of the Armed Forces of Ukraine. The video is online. The effective work of the Russian MLRS on the Ukrainian unit made it possible to defeat the enemy battle group even before a direct clash.
At the same time, Ukrainian and some Western resources tried to pass off the episode as proof of the defeat of Russian troops. However, the comparison eventually revealed this fake.