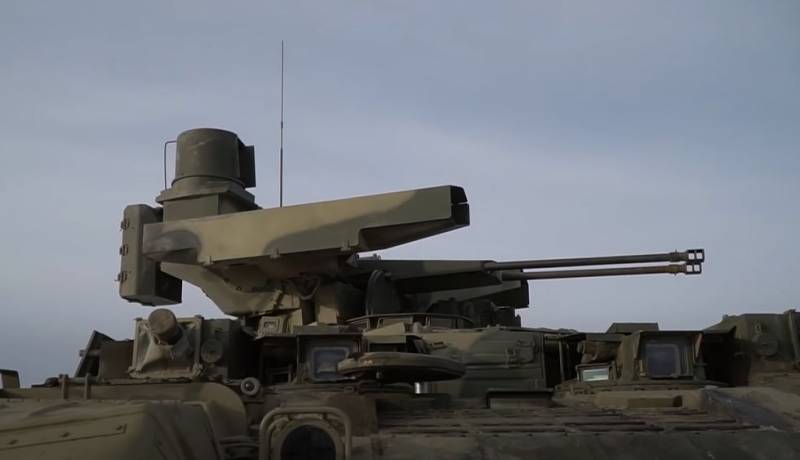 The use of the BMPT "Terminator" in the zone of the special military operation of the Russian army in Ukraine showed that the support vehicle is very resistant to defeat and can withstand hits from Western anti-tank systems delivered to Ukraine.
As an informed source said, in the battles in the Donbass, Russian BMPTs more than once used Javelin anti-tank systems and other anti-tank systems and grenade launchers, massively supplied to Ukraine by Western sponsors of Kyiv. Thanks to enhanced protection, the car got off with minor damage, which was corrected in the field.
The experience of combat operations shows that the Terminator BMPT, due to its increased protection, can withstand hits by the Javelin anti-tank systems, as well as other NATO-made anti-tank systems and grenade launchers. After these episodes, the car needed minor repairs in the field, combat capability was fully restored.
- leads
RIA News
source words.
Earlier, another source reported that the BPMT showed high efficiency during the SVO precisely because of its enhanced protection and multi-channel weapons, which allow firing at several targets at once. Support vehicles
tanks
were used with high efficiency in urban battles, managing to destroy enemy infantry threatening tanks. In the field, the BMPT also received positive reviews from the Russian military.
The appearance of the BMPT "Terminator" in the zone of the NWO became known at the end of spring, when these vehicles were caught on video near Severodonetsk. Then Kyiv announced the use of BMPTs by the Russian army in the area of ​​the Lisichansk-Artemovsk highway. The first official mention of tank support vehicles from the Ministry of Defense came only in July.