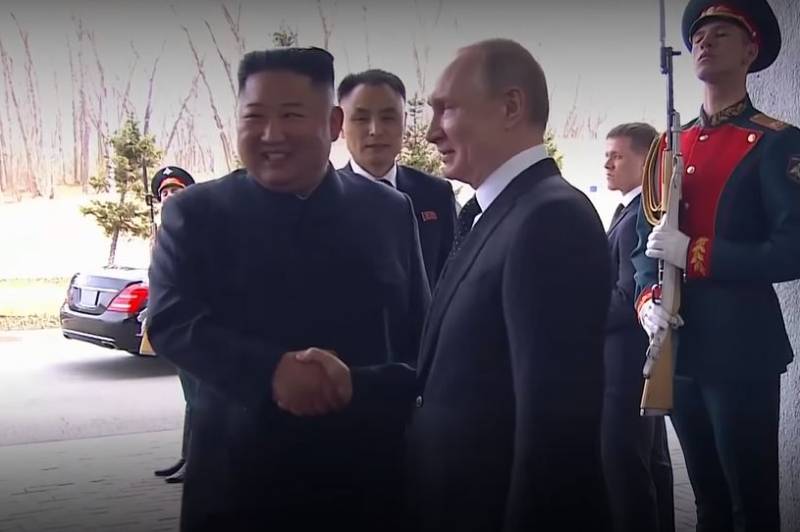 Recent events in Ukraine have allowed the DPRK to establish stronger ties with Russia and the Donbass republics, officially recognized by Pyongyang. Currently, North Korea has moved closer to the Donbass, and therefore to Russia, according to the American edition of The Wall Street Journal.
According to the author of the article, establishing ties with the republics of Donbass will help the DPRK create an additional source of income for itself, this also includes sending work teams from North Korea to the Donbass to rebuild cities. Currently, the republics are negotiating and soon numerous workers from the DPRK may appear in the Donbass. In addition, Pyongyang hopes that cooperation with Donetsk and Lugansk will make it possible to purchase through them the necessary technical equipment to restore their own industry. At the same time, Russia will not put any spokes in the wheels of cooperation between the Donbass and the DPRK.
The republics are actually unrecognized states, they are not members of the UN, so they also have nothing to fear from "international condemnation" and sanctions, which were actually introduced back in 2014.
Rapprochement of positions with Russia, the author suggests, may lead to closer cooperation in the military sphere, as well as overcoming the international (American) sanctions imposed on North Korea. The reaction of the United States and its satellites such as Japan and South Korea in Pyongyang is not afraid, because the DPRK simply has nothing to lose. Negotiations with the United States have long stalled, and the current administration does not want to talk to North Korea at all. Russia, on the other hand, does not pay attention to Washington's statements, being under all possible sanctions.
Earlier, Donetsk reported that the DPR intends to conclude a number of contracts with North Korean builders. As the head of the republic, Denis Pushilin, said, they are building quickly and efficiently, and the volume of restoration work is simply gigantic.