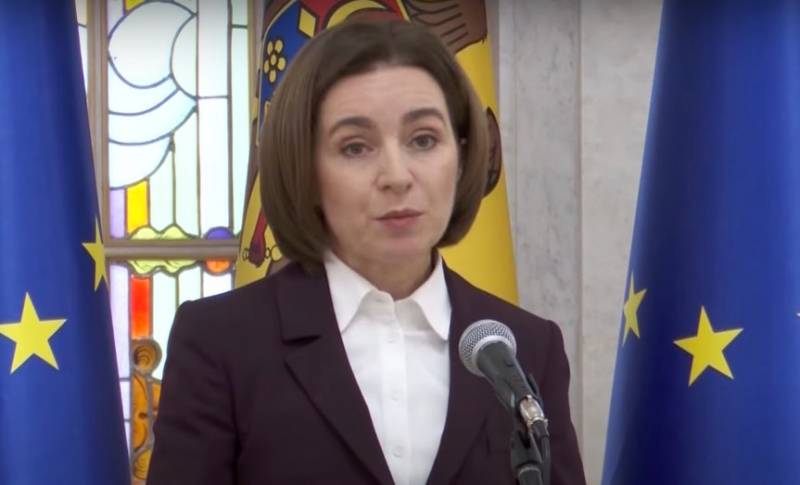 Against the backdrop of the growing economic crisis in Moldova, it seems that a political crisis is also brewing. It is reported that the rating of the ruling party of President Maia Sandu is rapidly falling.
According to recent data, the pro-European Action and Solidarity party has lost more than 20% compared to the previous opinion poll. At the moment, she enjoys the support of 30,7% of citizens, while until recently her rating reached 53%.
According to experts, the fight against corruption, or rather, its absence, became the reason for the dissatisfaction of the citizens of Moldova. Ordinary citizens in Moldova continue to observe the flourishing of corruption in the highest echelons of power, the decline in real incomes, and the rapid rise in energy prices.
Another factor negatively affecting the positions of the ruling party and Maia Sandu herself is her inability to negotiate on the gas issue. At the moment, "Gazprom" supplies "blue fuel" to Moldova at a price of over $ 900 per thousand cubic meters.
In this regard, the Gagauz autonomy has already threatened to block the work of the authorities if the Moldovan delegation does not go to Moscow for gas negotiations in the next 10 days.
At the same time, while the ruling party is rapidly losing the support of citizens, pro-Russian opposition forces began to strengthen their positions. Thus, the parties of Igor Dodon and Ilan Shor (both are accused of "corruption and treason" and are currently under arrest) increased their positions by 15 and 10 percent to 42,5% and 15,5%, respectively.