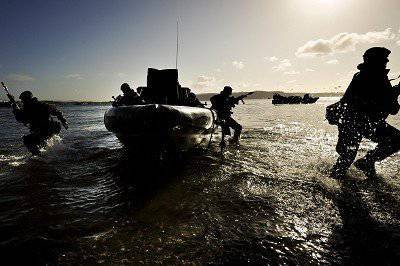 In the UK, seven marines were arrested on suspicion of murder committed in Afghanistan last year. This was reported by the British Ministry of Defense.
"The royal military police arrested seven soldiers of the Royal Marines on suspicion of premeditated murder. The arrest is related to the incident that occurred in Afghanistan in 2011 year," said the military department, ITAR-TASS.
"The incident occurred after a clash with insurgents. Civilians were not involved in the incident. The investigation will be carried out by the military justice authorities," the document says. "The arrests demonstrate that the ministry and the armed forces are determined to get the military to comply military action and our standards. "
As reported by the British BBC Radio Broadcasting Corporation, this is the first time that British soldiers have been arrested on suspicion of murder in Afghanistan.
The ministry does not provide any details of the incident that caused the arrest. The British media is still silent.
Thus, it is not known whether this concerns the case of the killing of a wounded or captured enemy or another violation of the rules of warfare.
During the stay of British troops in Iraq, several British servicemen were accused of having tortured Iraqis suspected of belonging to an armed rebel group in 2003. One of the detainees died from his injuries.
British soldier Donald Payne was sentenced to one year in prison in 2007 for allegedly inhuman treatment of prisoners. The charge of manslaughter was dropped from him. Six other military men were acquitted.