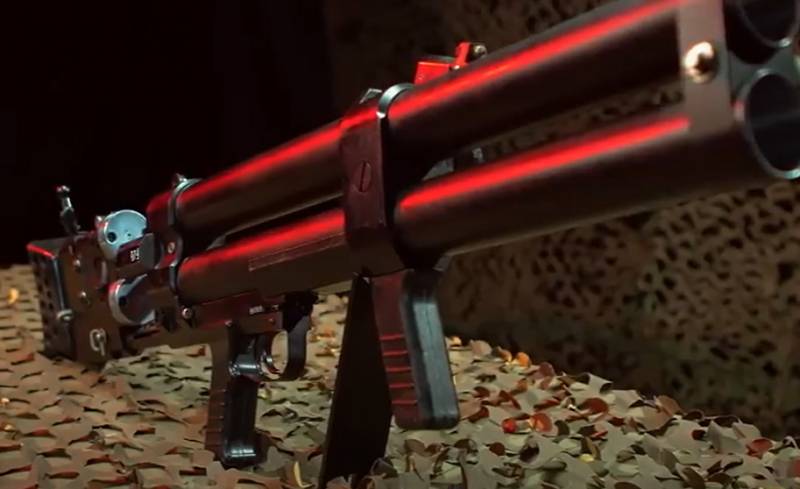 The Soviet Union was actually living out its last months, not even years, of its life, and the work of the engineering and design school in the late 1980s did not stop literally for a minute. It did not stop in the field of creating weapons and ammunition for them.
By 1989, the Cold War was actually left behind, and the highest figures in the state had already launched a countdown for the USSR, but in the field of the defense industry they understood that it was impossible to stop their work. They also understood that sooner or later their innovations and developments, as they say, will come to fruition.
Among the brainchildren of the late Soviet military industry is Nepryadva. This is an anti-sabotage double-barreled grenade launcher (DP-64) with a vertical arrangement of trunks. A unique development of Soviet gunsmiths, which was adopted by the Navy of the Soviet Union a year before the country ceased to exist.
The main use of the DP-64 "Nepryadva" is to defeat naval saboteurs (underwater swimmers), for example, trying to attack a warship. The grenade launcher can be used by maritime border units to counter the violation of state borders, to eliminate enemy groups on the approaches to the borders from the sea.
At the same time, the Nepryadva can be used for firing from both open and closed positions.
Thematic video from Lazarev Tactical about the Nepryadva grenade launcher from the late USSR: