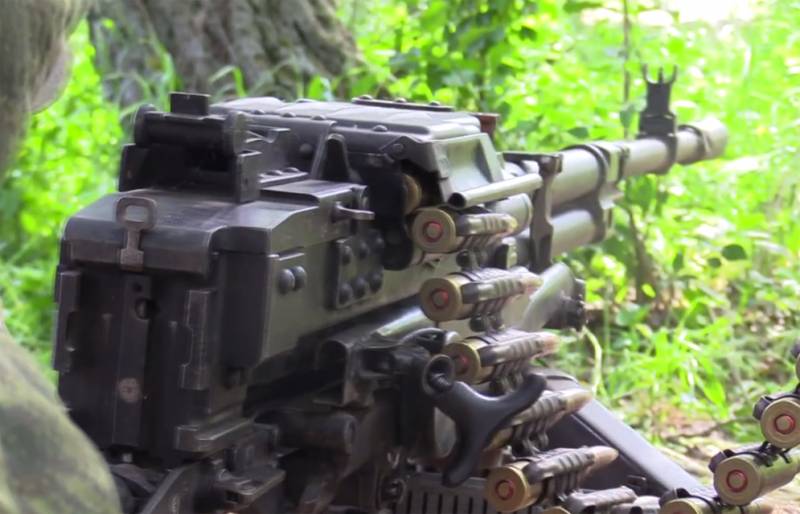 The information about the complete completion of the cleansing from the troops of the Kyiv regime in the town of Toshkovka in the Luhansk People's Republic has been confirmed. It is noteworthy that this settlement was liberated and cleaned up against the background of publications published in the Western press with reference to British intelligence that in the event of a complete loss of control over Toshkovka, at least some communications between the AFU groups in Lisichansk and Zolote cease to operate. Until recently, in this direction, the enemy could, albeit in a limited mode, regroup forces and means. Now such an opportunity along the Zolote-Lysichansk line has been completely lost by the armed forces of Ukraine.
The Ministry of Internal Affairs of the LPR confirms that the operation to liberate Toshkovka has been completed.
At the same time, new areas are marked on Ukrainian maps, which have come under the control of the RF Armed Forces and the Republican People's Militia. In particular, these are vast territories from Grachevo and Orekhovo to the eastern quarters of Gorsky and the streets of the Central City of Zolote.
Recall that earlier Kamyshevakha was liberated from the troops of the Kyiv regime.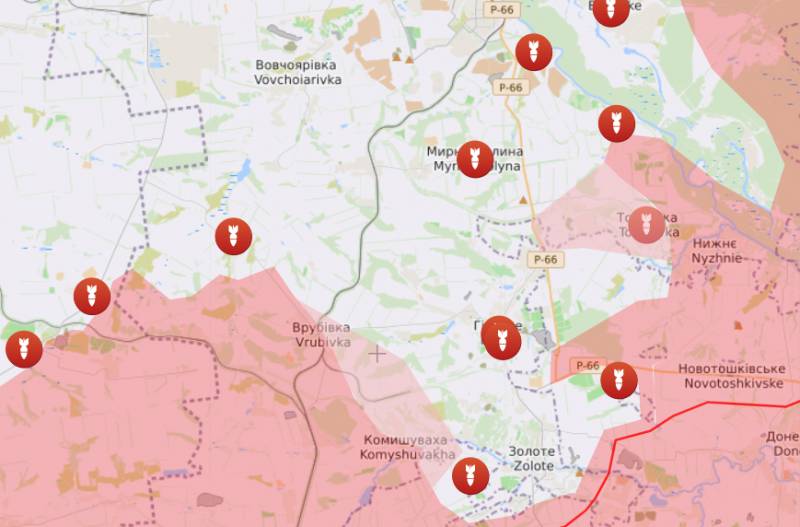 The map shows that Ukrainian troops are dissected in the space from Zolote to Mirnaya Dolina. A variant emerges with a complete blockade of the enemy garrison in Zolote and separately in Gorsky.
Meanwhile, the Kyiv regime acknowledged the loss of the village of Metelkino, which is southeast of Severodonetsk. The information was confirmed by the so-called Lugansk governor Sergei Gaidai, who announced the loss of Ukrainian TV on the air.
To date, Russian troops are advancing from the south to Lisichansk, and in several directions at once, including from the previously liberated Vrubovka. The loss of the ability of the Armed Forces of Ukraine to communicate with the grouping in Zolote calls into question the ability for long-term and effective resistance, not to mention the counteroffensive, which was relied on in Kyiv.