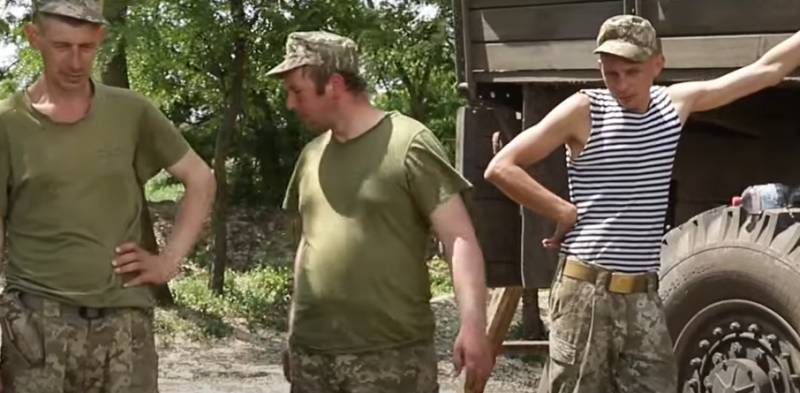 Western information resources, including major publications in Britain and the United States, are increasingly coming out with materials that talk about big problems for the Ukrainian army during the confrontation with the Russian troops. Against the backdrop of once victorious reports and statements that Ukraine will certainly "win on the battlefield", new publications are painted in completely different colors. In particular, Kyiv's plans for a new wave of mobilization are being discussed, during which it is planned to call on women as well. This may indicate that the resource at the front is no longer enough, the main forces are being crushed by the Russian army.
The authors of the British The Guardian discuss the topic of Ukrainian losses. The author writes that large losses of the Armed Forces of Ukraine can at any moment lead to a turning point in the course of hostilities in the Donbass. British journalists, analyzing the situation, note that Ukrainian losses reach 1000 people a day.
From the material:
This is an incredible reduction in combat capability. This is connected, among other things, with unsuccessful attempts to keep Severodonetsk, a city that is considered the administrative center of the Luhansk region.
British journalists write that the losses of the Ukrainian security forces in the last month alone exceeded 20 thousand people killed and wounded.
From the material:
With the current rate of losses of the Ukrainian army, questions arise about the state of the Armed Forces of Ukraine if the war drags on until autumn.
We will have to expand mobilization measures, but the situation is such that there are fewer and fewer people in Ukraine who want to take up arms.
It is noted that at the moment, Russian troops control large areas of Ukraine, and can even afford to stop - without advancing - in one area or another in order to achieve an advantage in manpower and military equipment. The Ukrainian army cannot afford to stop without fighting, because if this happens, the Russian troops will immediately make a breakthrough and continue the offensive until the next line of Ukrainian defense. And this line can defend tens of kilometers deep into Ukrainian territory.