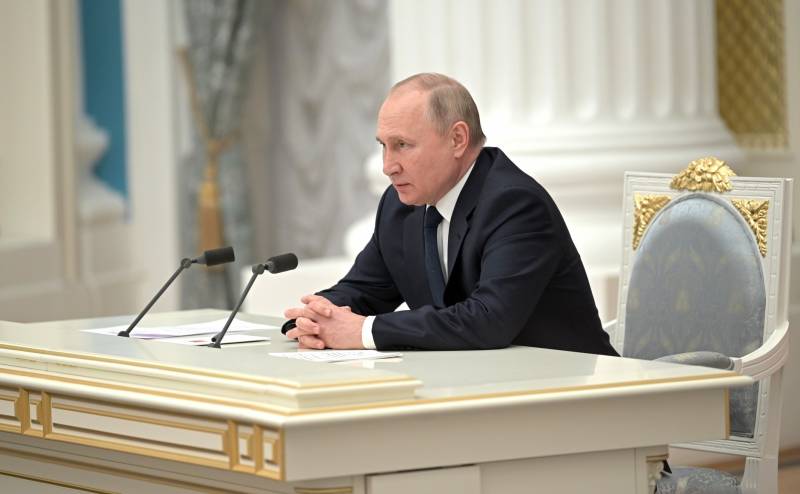 Statements by Russian President Vladimir Putin about the activities of Peter I during the Great Northern War made a lot of noise in the camp of the northwestern neighbors of the Russian Federation. In particular, the phrase of the President of the country that Peter I returned the Russian lands during the war with Sweden is being actively discussed. Including the Russian Narva. Today, we recall, Narva territorially belongs to the Republic of Estonia.
President Putin:
When Peter I fought with Sweden for 21 years, then the lands on which St. Petersburg appeared were not recognized as Russians there (in Europe). It was said that he rejected something there. He didn't reject anything. He returned.
After these words of Vladimir Putin, the Ambassador of the Russian Federation Vladimir Lipaev was summoned to the Estonian Foreign Ministry. He was handed a note of protest "in connection with the statements of the President of Russia." The Estonian Foreign Ministry said that "Putin's words are completely unacceptable."
From the statement of the Chancellor of the Estonian Ministry of Foreign Affairs Rein Tammsaar:
These words are regrettable.
Also in Estonia, the introduction of a bill on the possible withdrawal of Lithuanian independence to the State Duma of the Russian Federation was unacceptable.
Recall that such an initiative was made by MP Yevgeny Fedorov as a response to the constant anti-Russian attacks by the Lithuanian authorities.
For reference: Narva (as Narov or Narev) is mentioned in the Novgorod chronicles. The city changed hands many times. In 1558, Narva was liberated by the troops of the Russian Tsar Ivan IV. After that, the conglomerate of the Baltic countries went to war with the Russian state, realizing that Russia's entry into the Baltic was highly undesirable for them. In 1581, the Swedish troops took Narva and staged a genocide of the Russian population in the city. By
historical
According to sources, at least 7 Russians were killed and taken prisoner in Narva and its environs.
Peter I at one time considered this a challenge for Russia, and in 1704 Russian troops liberated Narva again, and following the results of the Northern War, the Treaty of Nystadt was signed, and the territories of Estonia and Livonia were ceded to Russia. Since 1802, Narva was part of the St. Petersburg province of the Russian Empire.
Today, about 88% of the population of Narva are Russians, and about 35% of the population of this city have Russian citizenship.