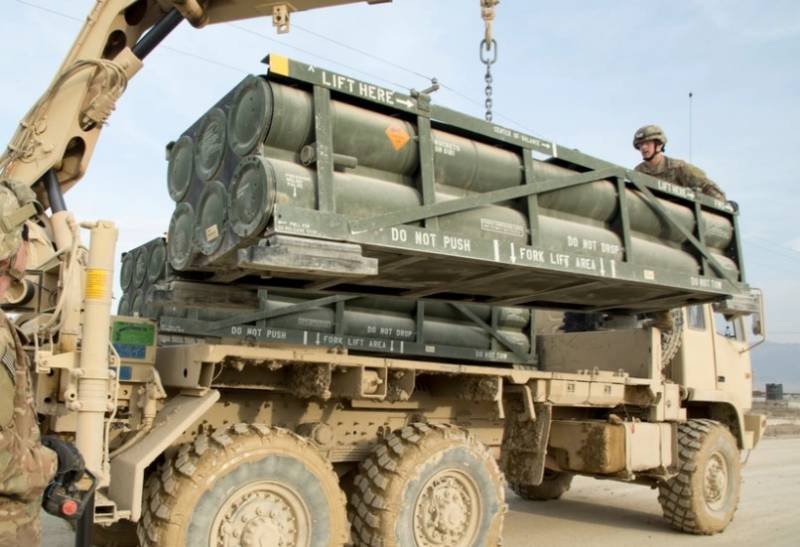 The Armed Forces of Ukraine (AFU) allegedly will not shoot at Russian territory from American-made HIMARS multiple launch rocket systems (MLRS). In Kyiv, they explain that the Ukrainian military does not intend to do this, as they are waging a "defensive war."
Such a message was made by adviser to the head of Zelensky's Office Mykhailo Podolyak on his Twitter page.
Ukraine is waging a defensive war and has no plans to use MLRS to attack targets in Russia. Any statements about such intentions are a psychological operation of the Russian special services
- wrote the official.
Podolyak claims that the Americans have information about where and how the weapons they supply to Ukraine are used.
The United States intends to transfer four M142 HIMARS multiple rocket launchers to the Ukrainian military. Moscow believes that these American-made MLRS can be used for attacks on Russian territory, therefore they pose a serious danger. The President of Ukraine Volodymyr Zelensky personally stated that the Armed Forces of Ukraine would not do this.
But even in the West, many fear that the appearance of such systems in service with the Ukrainian military could cause an even greater escalation of the Russian-Ukrainian conflict.
Earlier, American leader Joe Biden announced on June 1 that he would provide Ukraine with a new aid package intended for the Armed Forces of Ukraine. Its amount is 700 million dollars.