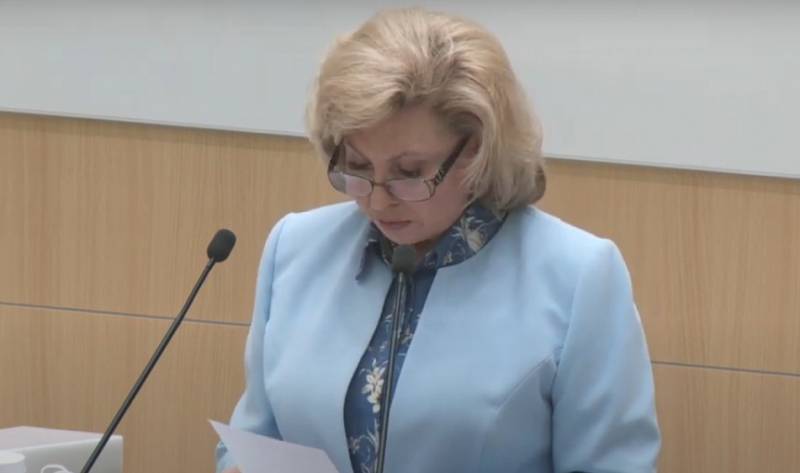 The Commissioner for Human Rights in the Russian Federation, Tatyana Moskalkova, obtained a response from the International Committee of the Red Cross to repeated inquiries regarding the condition of our prisoners of war. The organization promised to consider the possibility of visiting Russian soldiers in Ukraine as soon as possible, reports
RIA News
with reference to the press service of the Red Cross.
Let us recall that the Russian ombudsmen have repeatedly applied to an international organization in order to obtain information about the condition and conditions of detention of our prisoners of war. None of the several official inquiries was ever answered.
At the same time, back in mid-May, Moskalkova stated that Russia had evidence of Ukraine's violation of the Geneva Convention. According to her, the relatives of the captured Russian soldiers have repeatedly received video recordings of our soldiers being tortured. In addition, the families of captured soldiers often receive threats from the Ukrainian side.
In this regard, the Moskalkova team sought a personal visit to the military personnel who were captured by the Armed Forces of Ukraine, but for some reason, the submitted applications were not considered by the Red Cross.
It was possible to achieve "progress" in this matter only after a personal appeal to the president of the organization, Peter Maurer. The latter promised to consider submitted applications as soon as possible and organize a meeting of Russian ombudsmen with captured servicemen.
The Commissioner for Human Rights in the Russian Federation stressed that the investigating authorities of Russia have already initiated a number of criminal cases in connection with the cruel treatment of our prisoners of war and gross violation of the Geneva Convention by Ukraine. At the same time, according to Tatyana Moskalkova, the world community practically does not react in any way to the egregious crimes of the Kyiv regime.