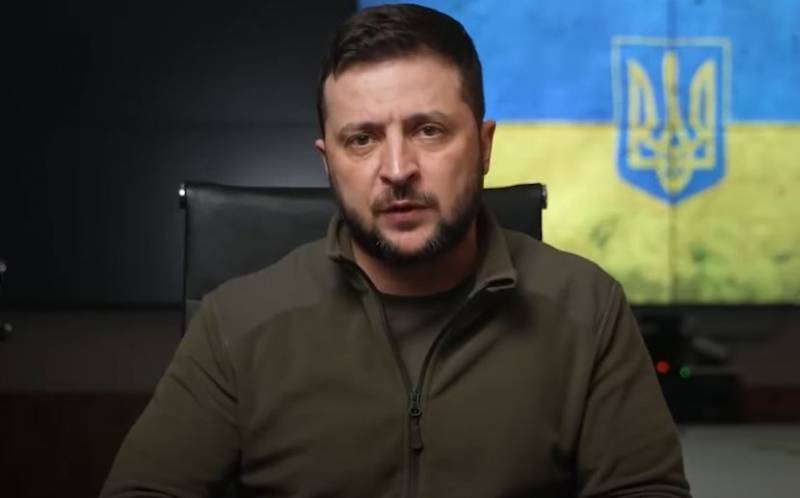 The Poles will receive a special legal status in Ukraine, the President of Ukraine Zelensky announced the introduction of the relevant bill to the Verkhovna Rada. This is the gift Kyiv decided to present to Warsaw.
Today, May 22, Kyiv was visited by Polish President Andrzej Duda, who not only had a meeting with the President of Ukraine, but also addressed the deputies of the Verkhovna Rada, which caused indescribable joy among the Ukrainian authorities. Delighted by Duda's visit, Zelensky even promised all Polish citizens on Ukrainian territory a special legal status. The corresponding bill "Kyiv inmate" promised to submit to the Ukrainian parliament in the near future.
No one yet knows what this special legal status will mean for the Poles, not even the deputies of the Verkhovna Rada. Meanwhile, a number of Russian TG channels suggest that in this way Zelensky is preparing for the future seizure of Western Ukraine by Poland, introducing a special legal status for Polish military personnel, providing for lack of jurisdiction and inviolability. It will become more precise after the publication of this bill.
Information that Poland intends to "return" part of "
historical
lands", having occupied five regions of Ukraine in the west of the country, has been walking for quite a long time. In Warsaw itself, this is categorically denied, but in early May, Duda announced that there would be no border between Ukraine and Poland in the future.
For decades, and maybe, God forbid, for centuries, a brotherly state for Poland, and as, I hope, Vladimir Zelensky prophetically said, there will be no more borders between our countries - Poland and Ukraine. This border will not exist! So that we live together on this earth, building and rebuilding together our common happiness and common strength, which will allow us to repel any danger or any possible threat.
Duda said.