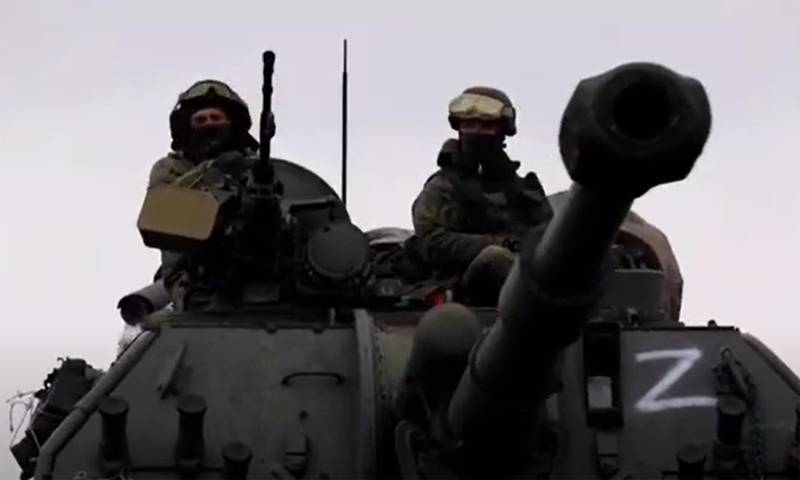 While the Ukrainian General Staff was issuing reports from the series "there are no losses to the Armed Forces of Ukraine" and "the enemy was not successful in any of the directions", information is being received about the successful offensive of the Russian Armed Forces and the troops of the People's Militia of the LPR in the north of the republic. According to the latest information, the Russian army entered the city of Kremennaya. It is a settlement with a population (2021 estimate) of about 18 thousand people, located 20 km from Severodonetsk and less than 10 km from Rubizhne.
The entry of Russian troops into Kremennaya was announced by the protege of the Kiev regime in the Lugansk region, Sergei Gaidai, who holds the post of the so-called "Luhansk governor".
Gaidai writes on the social network:
It can be stated that the offensive has already begun. The situation is extremely acute.
Gaidai claims that street fighting began in Kremennaya. Earlier there was information that the positions of the Armed Forces of Ukraine on the outskirts of the city were crushed.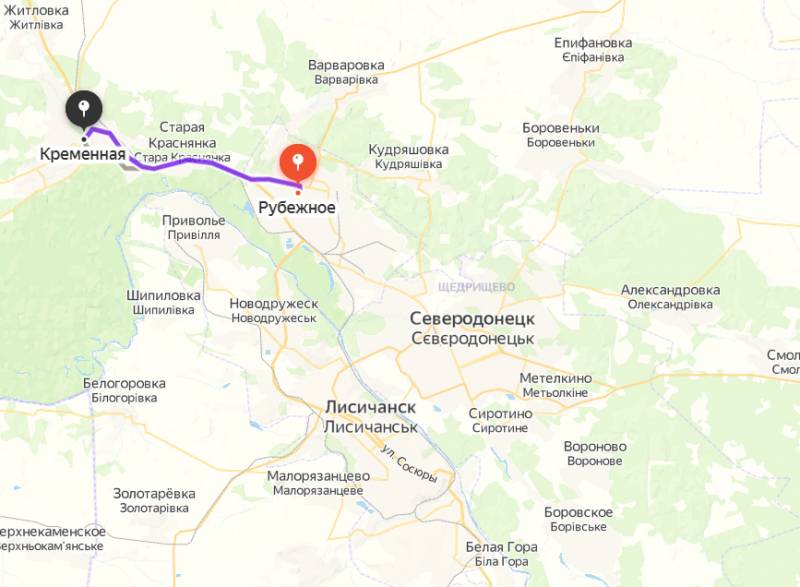 Recall that the other day there was information that Russian troops managed to inflict damage on the enemy and take up positions in the territories on the right bank of the Oskol reservoir - east of Izyum, Kharkov region. This made it possible to start moving from the north to the Lisichansk-Severodonetsk agglomeration, of which the city of Kremennaya is considered to be a part. The city (station) is located on the Kupyansk-Popasnaya (Kharkov-Donetsk) railway line, which was blocked by Ukrainian nationalists for a long time.