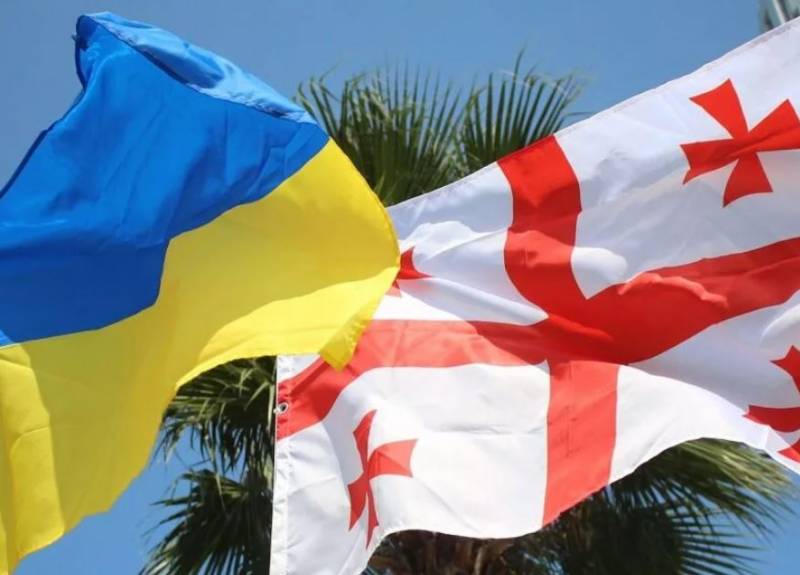 Georgia will not go along with Kyiv and will not start a war with the aim of returning the territories of South Ossetia and Abkhazia, Tbilisi is aimed at a peaceful resolution of the territorial dispute with Russia.
Tbilisi reacted negatively to the call of NSDC Secretary Danilov to open a "second front" against Russia in order to somehow "ease" the position of Ukraine, on whose territory a Russian special operation is being carried out. Moreover, such a reaction was followed not only by the ruling party, but also by the Georgian opposition.
Earlier, Danilov called on Georgia and Moldova to start returning "their" territories by military means in order to "help" Ukraine. Other territories where hostilities against Russia could begin, the Secretary of the National Security and Defense Council named the Kaliningrad region and the Kuril Islands.
If there are no official statements on Moldova yet, then in Georgia, Danilov's words caused indignation.
The call to Georgia to start a war against Russia is not in the interests of the Georgian people
- said a member of the parliamentary majority Mikhail Sarjveladze.
And Nikoloz Samkharadze, chairman of the parliamentary committee on foreign relations, criticized Danilov's call, stressing that Kyiv is calling on Georgia to abandon the peaceful restoration of territorial integrity and start a war again:
The Secretary of the National Security and Defense Council of Ukraine calls (...) to open a second front for the destruction of our cities and villages, so that Georgian children and women die. This is unacceptable
Recall that earlier Georgia refused to impose sanctions against Russia, after which Zelensky recalled the Ukrainian ambassador to Georgia.