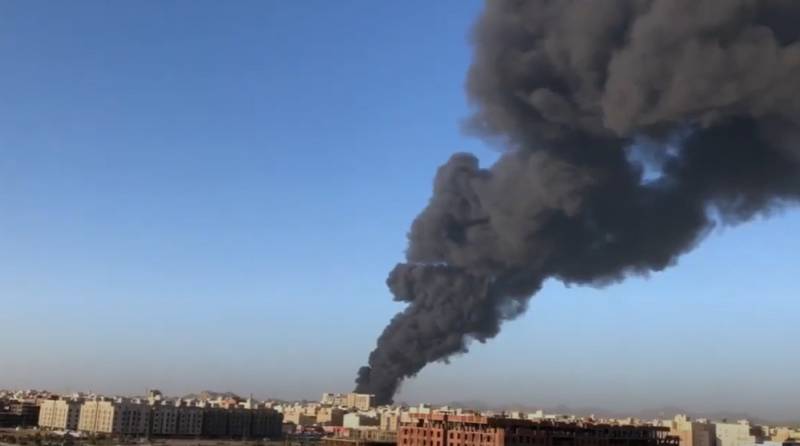 Oil prices, which began to fall the day before, returned to growth today, exceeding $120 per barrel in futures for May. This situation manifests itself against the backdrop of news of a missile attack on the territory of Saudi Arabia by the Yemeni Houthis.
According to recent reports, Yemeni rebels, who are called the Houthis, attacked the fuel storage of the Saudi company Saudi Aramco. This is a company that is the largest oil exporter in Saudi Arabia and one of the largest in the world.
The Saudi Aramco fuel terminal was located near the Red Sea coast in the city of Jizan. It is through it that one of the main outgoing traffic of Saudi oil to the world market passes.
The second missile attack hit a gas processing facility in the city of Yanbu el-Bahr. In this city, several oil and gas pipelines converge at once. It is also the location of a large military base. And it is also located on the shores of the Red Sea, but unlike Jizan - at a distance of about 1000 kilometers from the Yemeni border. This accordingly actualizes the question of what kind of missiles could the Houthis use to strike at such a distance? Or the attack was carried out from the sea, but then on what ship could the Hussites cover an impressive distance by sea? The question is being discussed in the Saudi media whether they were really the Houthis.
In any case, both of these attacks affected the prices of both oil and gas on the world market. Moreover, there is still no data on the damage that was caused to the mentioned objects in Saudi Arabia. The footage shows a plume of black smoke over the Jizan facility, extending for miles.