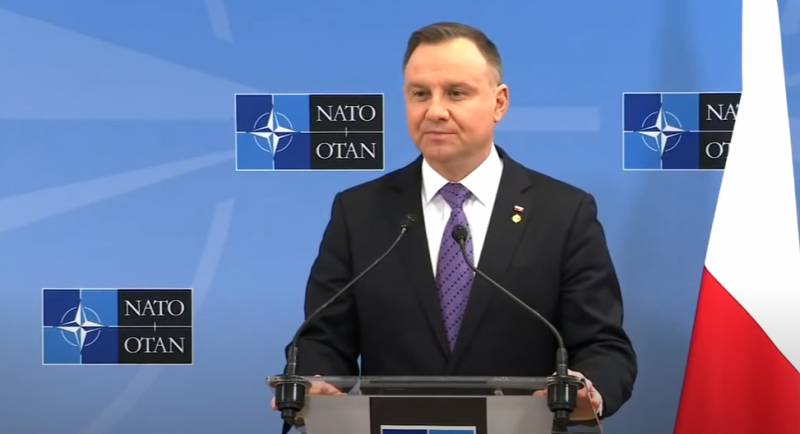 There are reports from Poland that adjustments have to be made to the schedule of the meeting between the Polish and American presidents. Earlier it was assumed that this meeting should take place in the next few hours in the Polish city of Rzeszow, which is located near the border with the Lviv region of Ukraine. It was this city that NATO turned into a hub for the transfer of hundreds of tons of weapons and ammunition to Ukraine. Also, foreign mercenaries were transferred to Ukrainian territory through Rzeszow.
At the moment, it is known that Andrzej Duda's plane, which was heading to Rzeszow after the NATO summit, was forced to make an emergency landing in Warsaw. The reasons that led to this kind of landing are not reported at the moment.
It is known that the plane was already heading to Rzeszow, but it had to be turned around and landed at the airport of the Polish capital. The Polish press reports that President Andrzej Duda is now waiting for a backup aircraft to go to Rzeszow, where he is to meet with Joe Biden.
Press Office of the Polish President:
The time of the meeting between the leaders of the two countries will be revised.
It is noteworthy that the US president is already in Rzeszow, and the Polish president will never get there. It is noted that Duda was going to be the first to arrive in this city to conduct a solemn ceremony of welcoming Biden.