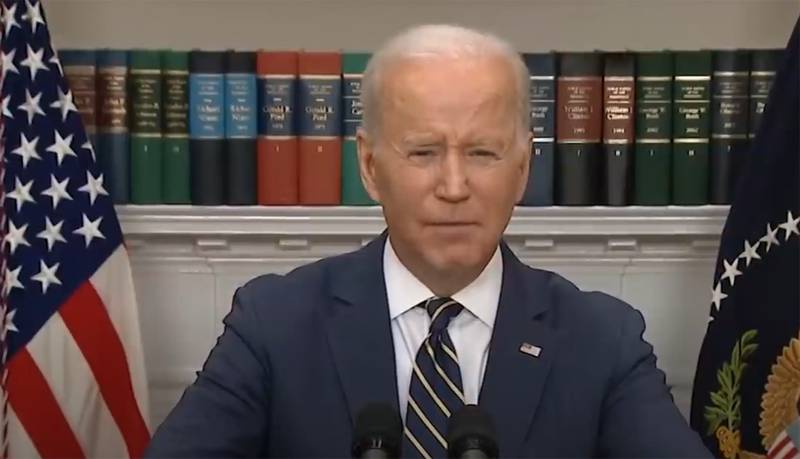 US President Joe Biden, who continues his tour of Europe, made a statement about the situation in Ukraine. According to the 46th President of the United States, the situation is developing in such a way that Ukraine itself needs to decide on what specific conditions a ceasefire agreement will be reached.
According to Joseph Biden, Kiev may have to make territorial concessions, "as well as something else" in the course of negotiations with Russia.
Biden:
There are already negotiations going on. We are not a member of them. And it is for them to make their final decision on possible territorial concessions. We cannot talk about Ukraine without Ukraine.
Although earlier, nothing prevented Biden from talking about Ukraine without Ukraine itself at several meetings in Europe. Today he plans to discuss the situation during his visit to Poland.
As previously reported, among the requirements of the Russian Federation to the Kiev regime is the recognition of the Russian status of Crimea and the independence of Donbass.
The President of the United States during his visit to Europe once again stated that "it is important to act as a united front against Russia" and once again raised the issue of the "need" to exclude Russia from the so-called G20. Recall that earlier the Chinese Foreign Ministry stated that they a priori did not support such an initiative, since the G20 was not created for the dictate of some countries in relation to others, but for the discussion of various issues by the largest countries of the world. As noted in the PRC, no country in the world can raise the issue of exclusion of any other country from the GXNUMX.