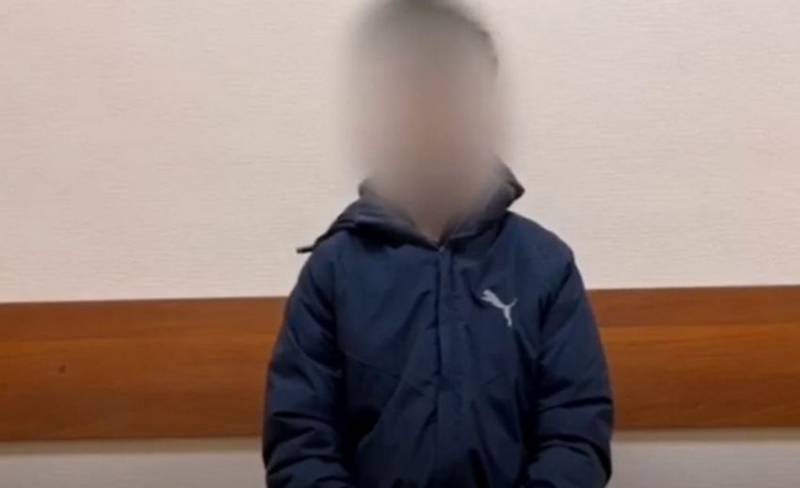 The administrator of the Internet community of the Columbine movement banned in Russia* has been detained in Sochi. This was reported by the Center for Public Relations of the FSB.
FSB officers identified and detained a Russian citizen involved in the propaganda of the ideology of massacres in educational institutions and the dissemination of deliberately false information about the preparation of terrorist acts in Russian schools. Reportedly, he turned out to be a teenager born in 2005, who is a follower of the Columbine movement, banned in Russia*.
The detainee, whose details are not disclosed, admitted his guilt and repented of his deed. At the same time, he explained that he knew that the Columbine movement * was banned in Russia, but continued his activities as the administrator of an Internet resource that promotes massacres in educational institutions in Russia.
As the teenager explained, he received group administrator rights from a user under the nickname "White Rose", with whom he corresponded in the Telegram messenger. The FSB clarified that the user "White Rose" is familiar to Russian law enforcement officers as a citizen of Ukraine Ovsiuk Yaroslav, born in 2005. It was he who persuaded a resident of Kazan to attack the school in November 2021, but the action was suppressed by the security forces.
A procedural decision will be made against the teenager detained in Sochi. The Columbine* movement was recognized as terrorist on February 2, 2022 by the Supreme Court of the Russian Federation in response to a lawsuit filed by the Prosecutor General's Office.