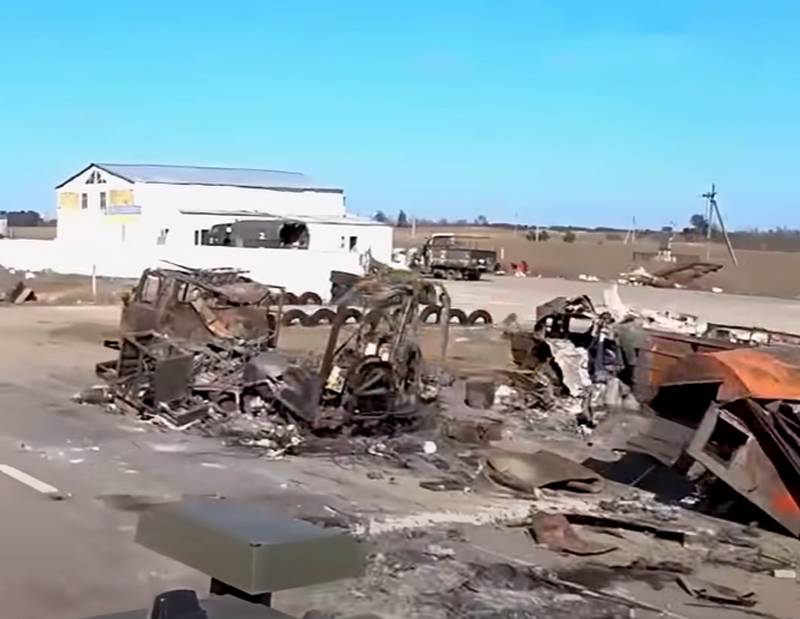 The head of the Rivne (Rivne) region of Ukraine, Vitaliy Koval, announced a new Russian missile attack. According to him, an object in the Rivne region came under attack. At the same time, Koval does not provide any data about which object in question.
When during the broadcast in the so-called "all-Ukrainian information marathon" Koval was asked which object was hit by a rocket, he literally stated the following:
I do not comment on issues related to the objects of the Ministry of Defense.
Thus, the Rivne governor confirms the fact that the object was military, which no longer allows Ukrainian propagandists to use the usual rhetoric with a fake about an alleged strike on an object of general civilian use.
According to the head of the Rivne "regional military administration", three missiles were intercepted, and the fourth hit the target. What were intercepted and what kind of Russian missiles, the head of the Ukrainian region also did not say.
There are several military installations of Ukraine in the Rivne region. Among them is the 55th Separate Petrokovsky Line Communications Regiment. The Kyiv regime is especially proud of the fact that this is the first "de-Sovietized" formation of the Armed Forces of Ukraine. Ukrainian military reference books state that all servicemen of this formation took an "oath of allegiance to Ukraine" on December 23, 1991.
Also in Rivne is the headquarters of the operational command "West" (military unit A0796) on Dubenskaya Street. This command ensured the activities of units at the Yavoriv military facility. Also through this command is the control of the 130th separate reconnaissance battalion, located in the city of Dubno, southwest of Rovno.