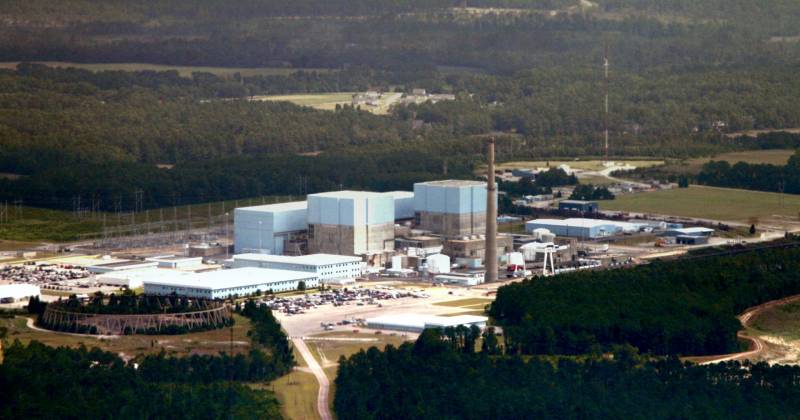 Brunswick Nuclear Power Plant in South Carolina, USA
U.S. Senator John Barasso of Wyoming, along with several other Republican U.S. senators, introduced a bill in the upper house of Congress to ban imports of uranium from Russia.
Barasso said in a statement that "the time has come for the United States to refuse to purchase any energy from Russia."
US Senator:
We have already introduced a ban on the import of Russian hydrocarbons. Of course, this is important. But this should not be our last step. We must ban the import of uranium. This will give a boost to our industry.
Earlier, a document banning the import of energy resources from Russia (including uranium) was adopted by the lower house of the US Congress - the House of Representatives.
Against this background, experts in the United States themselves call the bill "a mixture of populism and incompetence." In particular, it is recalled that the dependence of American nuclear power plants on Russian uranium is at least 40 percent. Of course, the United States could replace Russian uranium, for example, with raw materials from Australia or another country where mining takes place. But there is an important component here: Russia is the only foreign supplier of enriched fuel for nuclear power plants to the United States. If such imports are closed now, then up to half of American nuclear reactors will have to be shut down, and this is a colossal blow to the US energy system. And it takes years to replace Russian enriched uranium.
In this regard, it has been suggested that the congressmen themselves, as often happened before, even if the law is passed, will immediately accept a number of exceptions. As an example, exceptions are given for the payment of sovereign debt by Russia in dollars, as well as exceptions for the purchase of so-called "heavy" oil.
Fox News noted that the initiative of a number of senators to ban the import of uranium from Russia caused "concern" in the US Department of Energy.