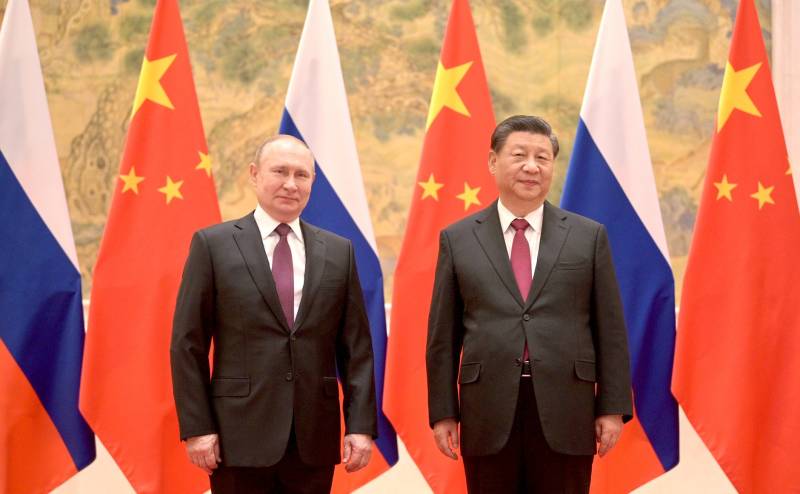 China ignored the threats made by the United States about the inadmissibility of providing assistance to Russia, against which American and European sanctions were imposed for conducting a special operation on the territory of Ukraine. Beijing takes the side of Moscow, according to the British edition of The Guardian.
Despite the threats, China will provide economic assistance to Russia, the British newspaper claims, citing US sources familiar with the course of the talks between the Chinese and American delegations in Rome. In the current situation, sources say, Beijing decided to take the side of Moscow, the Americans failed to convince the PRC to take the side of the United States and "the entire world society."
According to the first source close to the US delegation at the talks, the Americans tried to force China to reconsider its position on Russia, but failed to achieve this. According to the second source, the decision to support Russia amid sanctions comes personally from Xi Jinping, who is friendly with Russian President Vladimir Putin. It is reported that the Chinese and Russian leaders allegedly decided to "end American dominance in the world."
It is important to first force China to reconsider its position (...) We do not see signs of such a reassessment. They have already decided that they will provide economic and financial support, and told about it
- quotes the British edition of the words of the sources.
Earlier, the United States threatened China with "consequences" if it does not support the sanctions regime imposed against Russia and tries to provide economic assistance to it. In response, the head of the office of the Commission of the Central Committee of the Communist Party of China on Foreign Affairs, Politburo member Yang Zechi warned that any attempt to put pressure on the PRC would "fail". He urged Washington not to interfere in China's internal affairs.