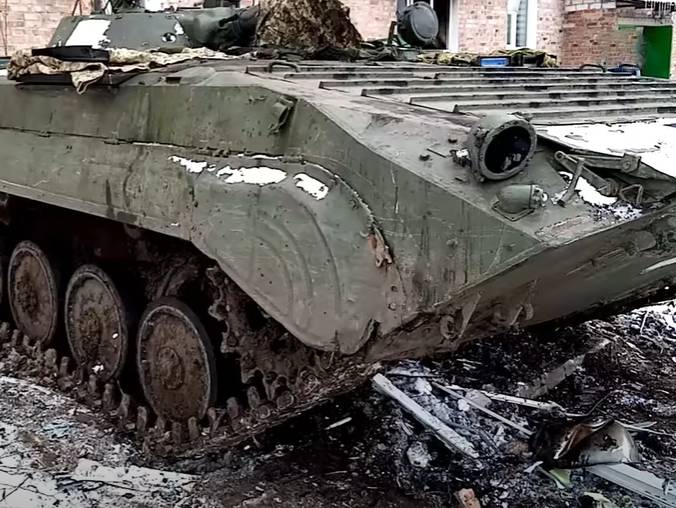 With the active advance of Russian troops and the people's militia of the DPR and LPR to the borders of the republic, one should not forget about the centers of Ukrainian military activity on the so-called line of contact. We are talking about the line that was determined in 2014-2015, including after the Minsk agreements. In most areas, it has already been pushed back tens of kilometers to the west, up to the exit to the borders of the Zaporozhye, Dnepropetrovsk and Kharkov regions. But there are links where the Ukrainian security forces continue to carry out shelling.
In particular, we are talking about the fortified area of ​​​​the Armed Forces of Ukraine in the area of ​​\uXNUMXb\uXNUMXbAvdeevka, Krasnogorovka and Pesok. At the initial stage of the special operation to liberate the territory of the republic, this direction of the DPR troops was left "without proper fire impact." First of all, this is precisely what makes it possible for the Ukrainian security forces to strike from various types of weapons in Donetsk and Gorlovka.
According to local residents, only today Ukrainian security forces carried out several attacks on the capital of the DPR. At the same time, a powerful explosion is also reported - "arrival" from Avdiivka. On the Telegram channel "The wrong side of the military commissar" there is a message that it could be a missile of the Ukrainian complex "Tochka-U". The interception of the missile took place near Shakhtyorsk.
So far, there is no official information about this. At the same time, it is known that the Ukrainian troops, whose positions actually go to the suburbs of Donetsk, feel relatively at ease. At the same time, the ring around them closes, and the ammunition, no matter how much it accumulates, cannot be endless. Although this can hardly be considered something of a consolation for the residents of Donetsk, who continue to experience daily blows from Ukrainian positions. It is important to understand that the grouping of Ukrainian security forces is gradually getting bogged down in the cauldron, which will become the third largest one in the Donbas today.
Destruction of the Ukrainian BMP: