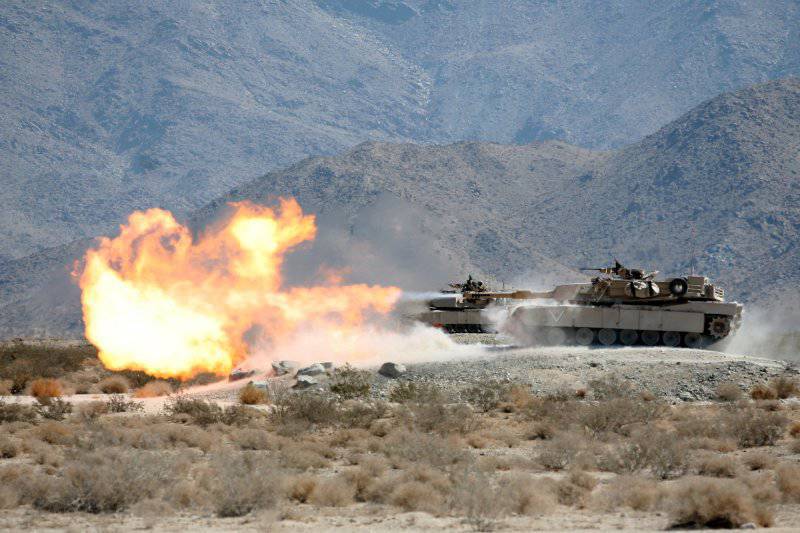 The US Ground Forces Command signed an agreement with General Dynamics and Systems, which includes research, development and testing in preparation for a proposal to modify the design of the Abrams MBT.
The cost of the agreement is estimated at 395,463 million dollars. The works will be performed at the Sterling Heights facility (Lima, Ogio).
It is assumed that work will continue until April 30 2020. The competition procedure was conducted via the Internet. The US Army received an offer from one bidder.
COMMENT TSAMTO
Over the past year, the US Army command has led an active discussion with Congress about issuing an order from General Dynamics for the supply of additional Abrams MBTs.
Management SV believes that additional MBTs are not needed at present, and considers it appropriate to renew orders in FN 2017. as part of an ECP (Engineering Change Proposals) modernization project.
At the same time, some legislators proposed to continue the production and modernization of МХNUMXА1 to МХNUMXА1 SEP variant (for actions in populated areas) for transferring them to the reserve of the US Army and National Guard. In their opinion, this will allow you to avoid stopping the line and wasting time and expenses on its reopening in the future for the production of new MBTs.
In May of this year, the US Army Command announced that at the current stage, the allocation of funds for research to create the next generation Abrams is a preferable option than purchasing additional MBTs.
As expected, the upgraded tank will require more electricity, the integration of digital systems and, possibly, the replacement of the transmission and engine.