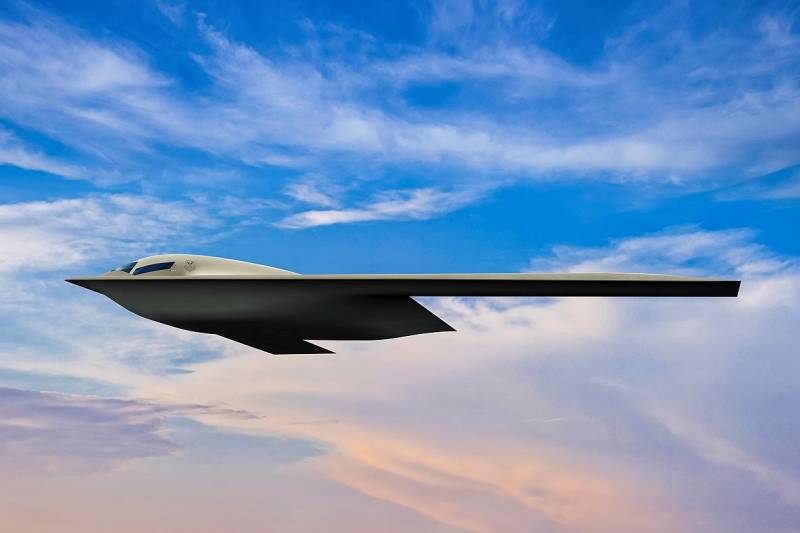 The Northrop Grumman plant in Palmdale, California, is undergoing ground tests of the B-21 Raider strategic bomber. During their implementation, they will check the operation of various systems of this stealth aircraft.
This is reported by the American magazine Defense News.
The testers will connect the power supply, carry out all the necessary verification activities, after which a special coating and paint will be applied to the case. During the tests, it is also planned to start the engines, and then taxi the aircraft at low and high speeds.
At the end of the ground stage, it is planned to carry out a flight of the bomber to the Edwards airfield, which is also located in California. It is there that the flight tests of the aircraft will take place.
The head of the company, Tom Jones, said that the specialists working on the new aircraft did a lot of painstaking work in the laboratory to reduce risk and ensure that there were no "surprises" during the test activities.
Northrop Grumman currently has six of the latest stealth bombers in various stages of production, Air Force Chief Assistant Secretary for Acquisition, Technology and Logistics Darlene Costello told reporters.
The U.S.-built B-21 Raider is claimed to have a long range, capable of carrying a significant payload, and is stealthy. In the American magazine Popular Mechanics, it was called "the coolest aircraft in the world."