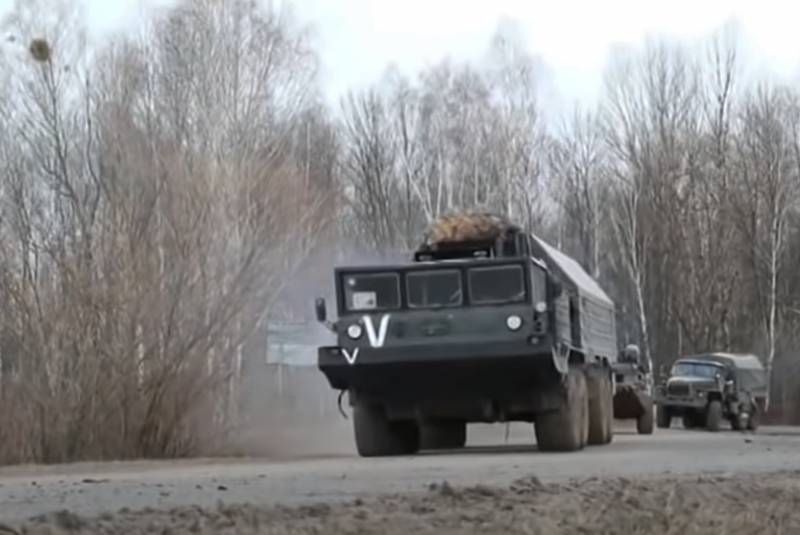 The General Staff of the Armed Forces of Ukraine issued a summary, which refers to the increasingly difficult situation for the Ukrainian army not only near Kiev, Kharkov and the Donbass, but also in the central regions of Ukraine. It is noted that the Russian army has laid a land route to the Crimea, leaving Mariupol in a tight ring. This allows for an additional redeployment of troops to the "administrative borders of the Donetsk region" (DNR).
Earlier, in Russian reports, it was reported that Ukrainian troops were deprived of access to the Sea of ​​Azov.
The day before, the press service of the People's Militia of the DPR reported that in the Volnovakha region, Donetsk units had reached the republican borders - the border with the Zaporozhye region - west of Volnovakha. Volnovakha itself, where a significant number of Ukrainian military and armed nationalists are concentrated, is also in a dense ring.
Residents of the liberated territories of Donbass, who are accustomed to fear for their lives and feared reprisals from the nationalists, are increasingly talking about how the national battalions blocked their exit routes through humanitarian corridors, how, leaving their positions in a hurry before the arrival of the NM of the DPR and the RF Armed Forces, they fired the same settlements that allegedly "protected" all recent years. To date, the nationalist armed formations of Ukraine are doing everything to block the exit of civilians from Mariupol. Those 17 people who managed to get out of the city the day before report that the Ukrainian military is doing everything to prevent people from leaving the city, including by mining both the main roads and those along which people could leave Mariupol on foot.
Returning to the summary of the General Staff of the Armed Forces of Ukraine, it says that there is a prospect of losing control over the Kaniv hydroelectric power station. This is a large hydropower facility in Ukraine, which is located in the Cherkasy region. The Kanev HPP began its work exactly 50 years ago. The length of the dam of the Kaniv hydroelectric power station, located on the Dnieper, exceeds 10 km. The Ukrainian military is afraid of losing control over this strategic facility, as this will allow Russian troops to actively operate on both banks of the Dnieper with the development of advancement, including in the south of the Kiev region.