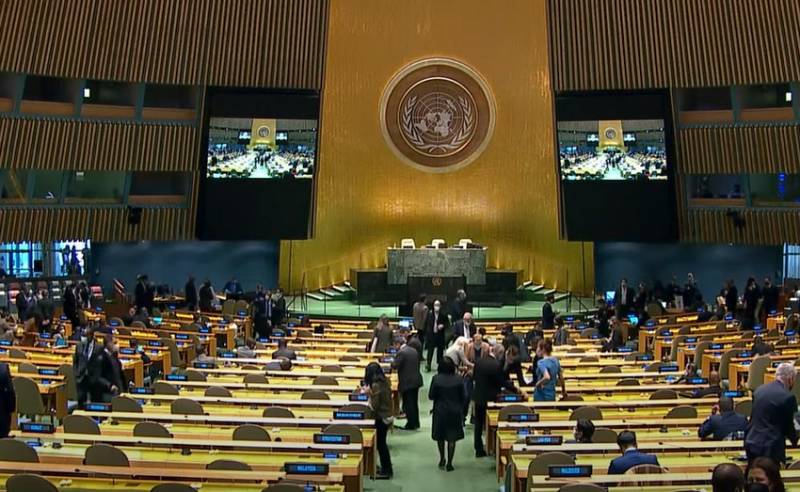 The United States-created global anti-Russian coalition at the UN has faced serious challenges. This conclusion was made by an expert on international issues Ted Carpenter in an article for the American edition of The National Interest.
Carpenter drew attention to the fact that on March 2, the vote at the UN General Assembly on a resolution demanding Russia to stop the special operation in Ukraine went clearly not according to the American scenario. If Washington knew that Russia and three or four other countries would vote against the resolution, they clearly did not expect such a large number of "abstentions".
According to the expert, the United States attaches great importance to the creation of an overwhelming majority that opposes Russia, but this time they clearly ran into problems. Attention is drawn to the fact that not only 35 countries were included in the number of abstentions, but the fact that in their ranks the key countries of East and South Asia, i.e. China and India.
Because the US attaches so much importance to building an overwhelming coalition against Moscow, it takes a certain amount of courage for other countries to refuse to join it. And yet 35 countries refused to butter up the United States and opted instead to abstain.
writes Carpenter.
The last vote showed that other countries no longer support American decisions so unconditionally, and in the case of China, the situation is "generally bad," given the cooperation between Beijing and Moscow. Not everything is so simple with India, which is a longtime partner of Russia. According to the author, now the chances of the United States to somehow "realistically punish" Russia have significantly decreased.
On March 2, the UN General Assembly adopted a resolution condemning Russia's actions in Ukraine. 141 countries voted for the resolution, 35 abstained, and five countries voted against it - Russia itself, Belarus, Syria, North Korea and Eritrea.