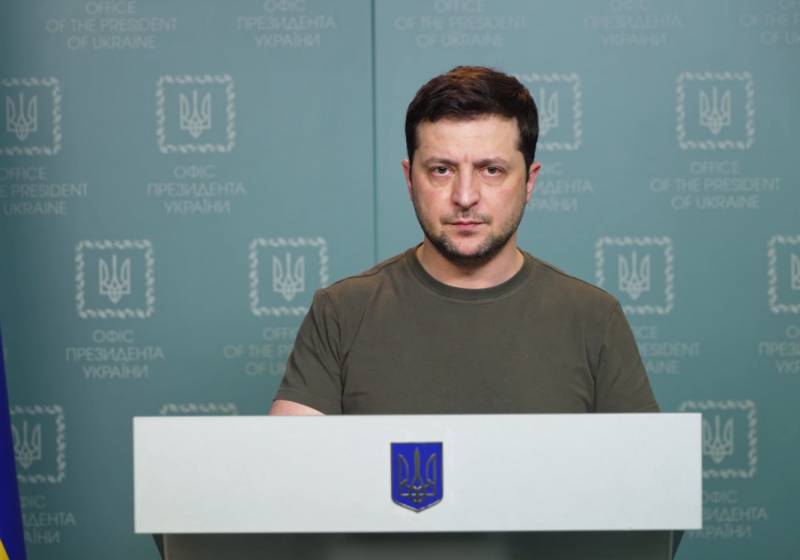 The President of Ukraine Zelensky periodically recalls that he is a Jew. He remembers this, as a rule, when he needs something from Israel or other representatives of the nationality. After the relay centers were destroyed in Kyiv, Zelensky decided to compare the actions of the Russian troops with the actions of Germany in the 40s against the Jewish people.
To "substantiate" his theses, the still incumbent president recalled
history
Babi Yar is the place where more than 100 people were shot by Nazi criminals during the Second World War (historians' data differ). Moreover, Zelensky decided to publish his fabrications on social networks in Hebrew.
Babi Yar is often associated with massacres of ethnic Jews, so the choice of audience for the appeal is understandable. The reason for the appeal was the hit of a rocket in a relay hub located in the area of ​​Babi Yar. However, there is no information about the dead. It is worth recalling that earlier the official representative of the Ministry of Defense of the Russian Federation, Major General Konashenkov, announced strikes on communications facilities, including calling for the civilian population to be evacuated from the locations of such facilities. A missile hitting a predetermined target without casualties and shooting tens of thousands of people, apparently, are comparable only in the imagination of Zelensky and his speechwriters.
Zelensky's post is replete with emotional epithets and phrases, for example, he called the rocket strike "the repeated murder of Holocaust victims."
On the same day, Israeli war reporter Ben Yishai visited Babi Yar. At the same time, it was confirmed that the Babi Yar memorial was not damaged, no matter how much the Ukrainian president tried to pass off the destruction of the repeater as an "attack on the memory of the Holocaust."
Zelensky is not the first time, to put it mildly, deceiving or wishful thinking for himself. But only in a number of countries of the world they continue to turn a blind eye to his lies. So, the only conclusion is that lying to the Ukrainian president and his foreign partners is "beneficial"...