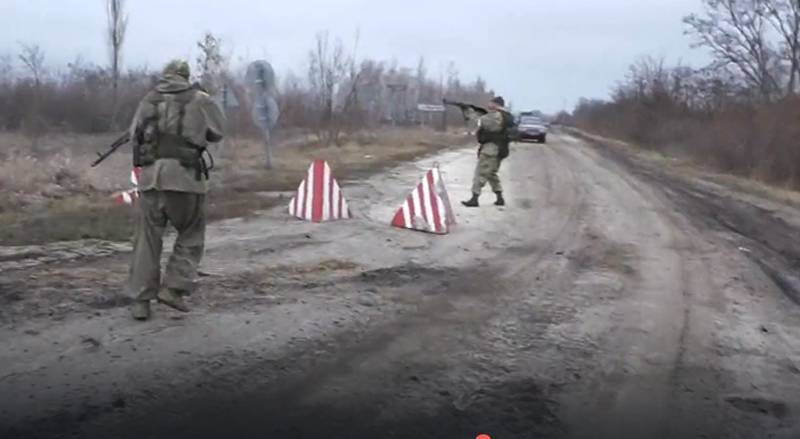 The representative of the Ministry of Defense of the Luhansk People's Republic, Ivan Filiponenko, reports that the Republican People's Militia, together with Russian troops, came close to the city of Severodonetsk. After losing control over Luhansk in 100, the Kyiv regime made this city with a population of about 2014 thousand people the administrative center of the Luhansk region. The administration of the LPR, having declared the borders of the republic within the borders of the region, is ready to liberate Severodonetsk from the Ukrainian security forces.
According to Ivan Filiponenko, a number of settlements in the Severodonetsk-Lisichansk agglomeration have been liberated by now. In particular, these are the settlements of Novaya Astrakhan, Epifanovka and others.
Representative of the defense department of the LPR:
Our troops are near Severodonetsk and are preparing for the final battle. The Armed Forces of Ukraine are not going to leave the city without a fight. They are strengthening their positions, including in residential buildings.
The importance of Severodonetsk for the Ukrainian armed formations is extremely high. The fact is that due to the location of the Maidan administration, it is in this city that numerous data are stored about the acts of Ukrainian security forces, including the national battalions, on the territory of the Lugansk region. In fact, a detailed summary of all the crimes committed, documented by the criminals themselves and systematized by them, is stored in Severodonetsk. Therefore, the Armed Forces of Ukraine and the national battalions are going to hold the city, and representatives of the SBU in the so-called Lugansk region are already destroying evidence.
Accordingly, the taking of Severodonetsk under the control of Z troops will mean the complete fall of the Ukrainian front in the north of Donbass.
Recall that a ring was formed in the Donbass, in which about 55 Ukrainian troops from Lisichansk and Severodonetsk to Volnovakha and Mariupol ended up.