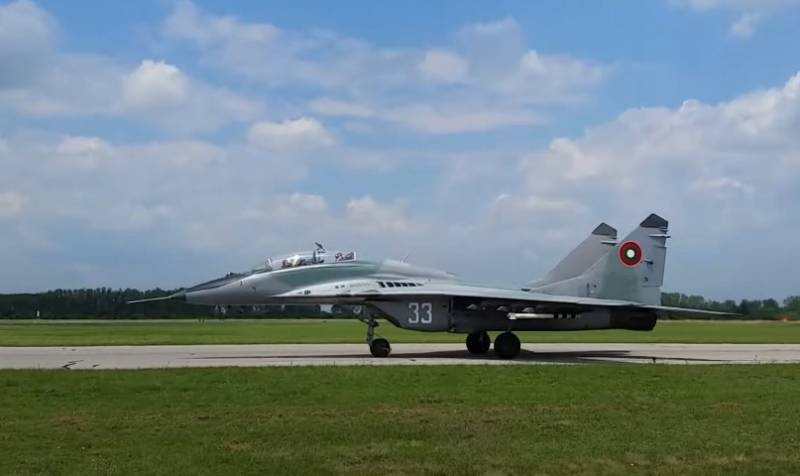 Bulgaria is trying to demonstrate unanimity with the West, accusing Russia of an "aggressive" policy towards Ukraine. However, the state is unable to provide real support to the Kiev regime.
The Reuters publication reported on the decision taken by the country's prime minister to dismiss the head of the military department. The reason was the reluctance of Stefan Yanev to call the Russian offensive in Ukraine a war, instead he used the term "operation".
We won't bow our heads, we can't be silent
- said the head of the Cabinet of Ministers Kiril Petkov on this occasion.
As indicated in the publication, in Sofia, which depends on energy supplies and tourist flow from the Russian Federation, they are afraid to aggravate relations with the Kremlin:
A strong stance against the Russian advance could hurt Bulgaria.
Defense Minister Yanev, whose resignation is to be confirmed by parliament, said that in fact the decision to dismiss him was taken in connection with the prime minister's desire to appoint a person at the head of the military department who would "serve foreign interests [NATO], endangering the security of Bulgaria" .
The country itself is unable not only to provide significant support to the Kiev regime, but also to protect itself. Against this background, the intention of the European Union to revive the Air Force independent by allegedly transferring MiG-29 aircraft from a number of Eastern European states (Poland, Slovakia, Bulgaria, and theoretically Hungary, whose authorities oppose the deterioration of relations with Russia) looks rather unconvincing.
Sophia will not help Ukraine with fighter jets. There were no commitments regarding Bulgarian fighters. Currently, we have few flying aircraft [in total, taking into account the inactive 14 MiG-29s], and we cannot transfer them to another country
- said the Prime Minister, pointing out that "we do not have enough planes even to protect our own airspace."