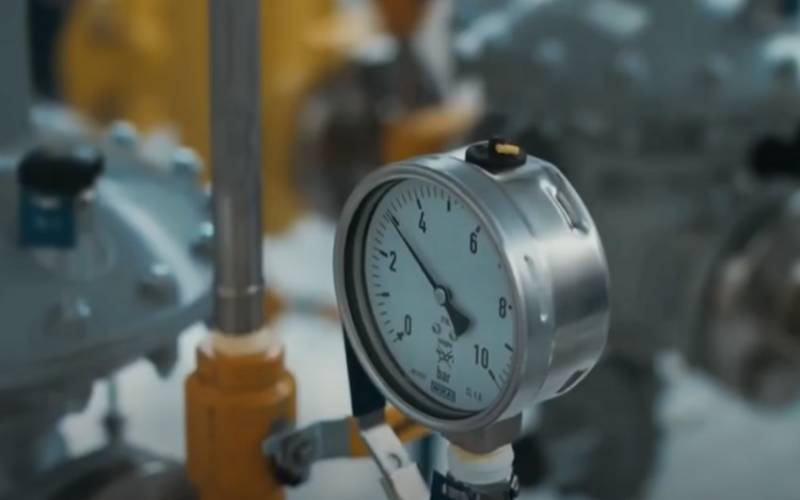 In the near future, Europe may be left without gas; at the moment, the entire volume of blue fuel pumped there last summer has been pumped out of UGS facilities. This was reported by the Russian company "Gazprom".
The company monitored the state of European UGS facilities and came to the conclusion that Europe had already pumped out all the gas pumped over the past summer from storage facilities by February 26. Currently, gas reserves in Europe are minimal, while gas extraction continues and will be carried out until the end of March - mid-April. At the same time, stocks were used, which in previous years remained untouched.
"Gazprom" warns that in order to replenish gas reserves in European UGS facilities by next winter, it will be necessary to pump in such an amount of gas that has never been pumped in a summer period. At the same time, the daily gas injection limits are severely limited by the technological capabilities of storage facilities. In addition, the pumping of the volume required by Europe is not guaranteed due to the large demand for Russian gas in Asia.
(...) the total amount of gas available in the European market is highly dependent on demand in the growing Asian market
the company warned.
Three days ago, the head of the European Commission (EC), Ursula von der Leyen, said that Europe is ready to turn off Russian gas, and Gazprom is an "unreliable supplier." According to her, Europe will last this year on existing reserves, if LNG suppliers from the United States do not fail, and in the long term, Brussels needs to look for an alternative to Russian gas.
At the same time, the Nord Stream 2 gas pipeline appears to have been frozen for a long time. Germany not only withdrew its certification, but also accused Russia of "attacking Ukraine", saying that the project "can be forgotten." On the other hand, the gas pipeline was built for Germany, with European money, so Berlin is shooting itself in the foot by refusing Nord Stream 2. At the same time, the payback of the gas pipeline for Russian investors has long been realized due to the huge "spot" prices for gas, which showed themselves last year and will clearly show this year.