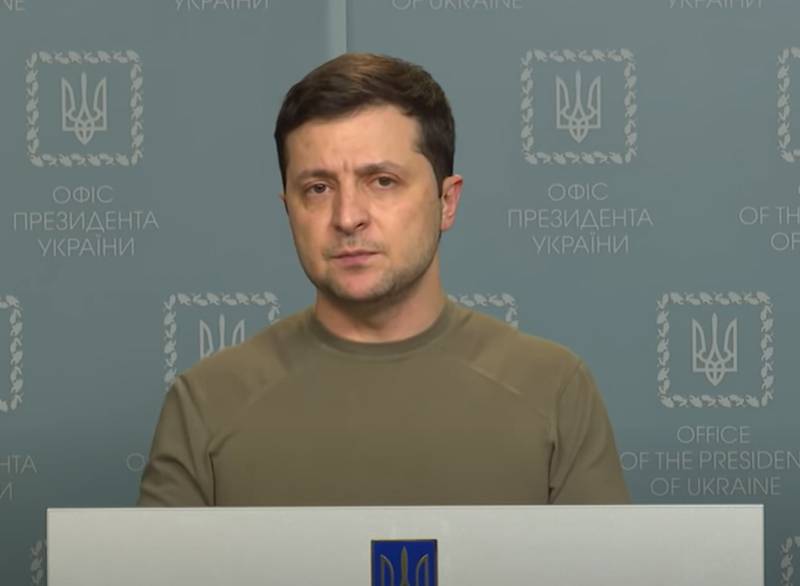 The Ukrainian president, who fled from Kyiv, commented on the information that the Russian delegation had arrived in Belarusian Gomel, where it was ready to hold talks with representatives of Ukraine. The composition of the Russian delegation, according to the latest data, included representatives of the presidential administration, the Ministry of Defense, the Ministry of Foreign Affairs of the Russian Federation.
Zelensky, commenting on this data, said that he had "many other proposals for the venue of the negotiations." The Ukrainian president, who has actually lost control over what is happening in the country, said that he "won't go to negotiations in the country where the missiles are coming from."
According to the Ukrainian president, among the options that he offers are the capitals of Hungary, Azerbaijan, Poland, Slovakia, as well as Istanbul (the largest city in Turkey).
Zelensky said that in addition to Belarusian and Russian cities, "in principle, any other city is suitable."
Recall that the news about the arrival of the Russian delegation for possible negotiations in Gomel came after telephone conversations between the President of Belarus and the President of France. At these negotiations, Macron suddenly remembered the brotherhood of the Belarusian and Ukrainian peoples, and Lukashenka noted that Belarus was ready to again become a platform for Russian-Ukrainian negotiations.
And the day before, the President of Ukraine called the Israeli Prime Minister and asked Naftali Bennett to mediate in negotiations with Vladimir Putin.
In this regard, it is not entirely clear what can now be discussed at possible negotiations. In Ukraine, a demilitarization and denazification operation is underway. And it is unlikely that the Ukrainian authorities, having left Kyiv, will be able to guarantee demilitarization and denazification, even if they themselves suddenly "want" it. Therefore, negotiations can be held even in the middle of the Sahara desert, but if the result is initially seen as close to zero, then the point of starting a negotiation process is very doubtful.