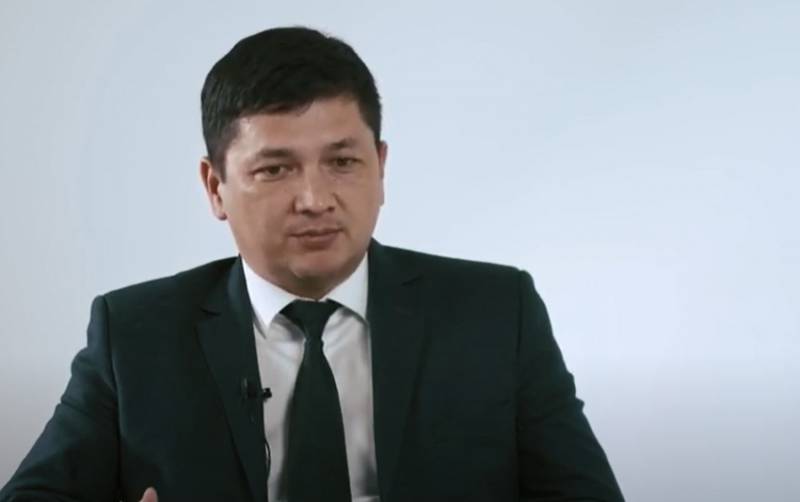 The head of the Nikolaev region, Vitaly Kim, was noted in his Telegram channel with a post where he calls on the townspeople "before nightfall" to prepare for the all-round defense of Nikolaev. According to Kim, he expects local residents to "erect barricades in the streets."
At the same time, Kim's appeal to the locals is very specific. According to him, anyone "who has a desire" can come out to organize "all-round defense" and "create barricades."
The Nikolaev governor said that allegedly several Russian
tanks
bypassed the city from Kakhovka (a city in the Kherson region), and that you need to "contact the military and territorial defense for further actions," because "a new column follows."
This statement itself suggests that, by and large, any centralized system of power in Ukraine at the moment is virtually absent. All decisions are at the mercy of small-town officials, who themselves are in a fair amount of confusion.
The same Kim, in his appeal, is trying to convince local residents not to panic, since "no one is running away and the police are on the ground."
At the same time, the Nikolaev governor himself clearly does not understand whether someone is going to enter the city, but he called on "everyone who wants to" to build barricades, just in case.
Kim:
For now, our task is to protect the city. And we have time to prepare before nightfall.
A fresh post from the bewildered Nikolaev governor (made a few hours after the previous one):
I don't know how to say... the tanks went through the city with gunfire. And I don't know where they go then, ours are catching up with them .... But I will find out now. Some kind of sur.
And after from Kim:
As soon as I get a chance, I'll make a video. I hope for the support of the APU.