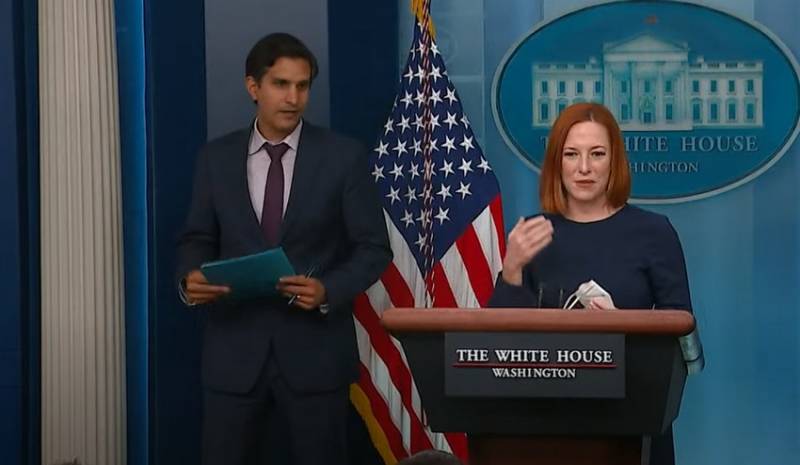 Russia sent "little green men" to the territory of Ukraine, which were "discovered" by the United States. The corresponding statement was made by the official representative of the White House, Jen Psaki.
At a briefing at the White House, Psaki answered a number of questions from journalists regarding the situation in Ukraine. As she explained, the United States has information that Russia has sent "little green men" to Ukraine. According to her, it is difficult to detect them, "because they do not wear military uniforms," ​​but they still behave "like the Russian military." The meaning of "little green men" in the United States has been used since 2014, when they were noticed in Crimea, the White House press secretary added.
We called them green men because they don't wear Russian military uniforms. Now we know they're all over eastern Ukraine, and they're, well, not in uniform. They behave the way the Russian military would behave.
Psaki explained.
She stressed that Washington does not consider Russian military peacekeepers to stop the war in Ukraine. On the contrary, the United States is convinced that the main task of the Russian military is to foment war. According to Biden, the Russian military can make "attacks on Ukraine," but only without "Russian military uniforms."
Earlier in Washington, they said that they were fixing the military presence of Russia in eastern Ukraine, but they refused to recognize this as a "full-scale invasion". In Kiev, in turn, they insisted that Russia had launched an offensive against Ukraine and had already "occupied" part of Ukrainian territory.