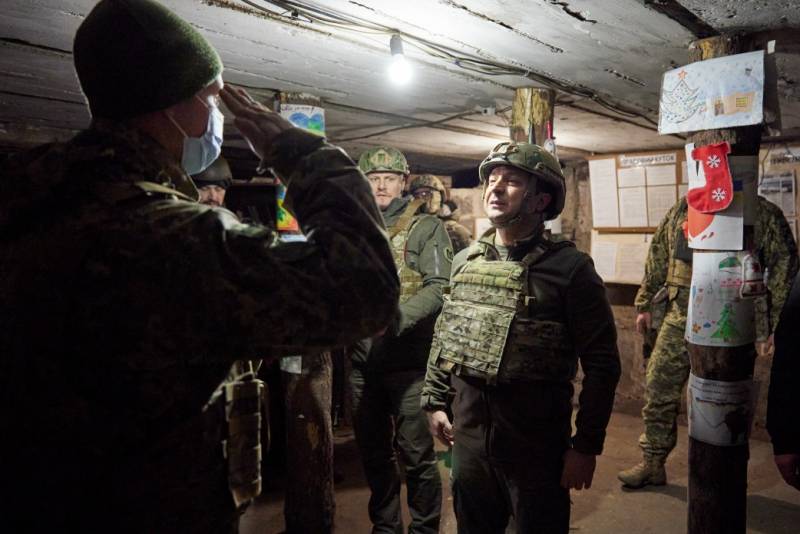 Ukraine continues to prepare for a military clash, increasing the size of the Ukrainian army. President of Ukraine Volodymyr Zelensky launched a program of "economic patriotism".
Zelensky released a new video message in which he stated that he did not intend to announce general mobilization today, since "there is no need for it," but there is a need to understaff the Armed Forces of Ukraine and "other formations." In this regard, the recruitment of reservists begins in Ukraine. It is emphasized that territorial defense training will begin in the near future.
(...) We need to quickly complete the Ukrainian army and other military formations. I, as the Supreme Commander of the Armed Forces of Ukraine, issued a decree on calling up reservists during a special period. I emphasize that we are talking exclusively about citizens included in the operational reserve
- he said.
In addition to calling up the reserve, Zelensky announced the start of the "economic patriotism" program. This program implies that all "Ukrainian patriots" who are not drafted into the army will work, invest in the Ukrainian economy and create new jobs. Thus, Zelensky intends to achieve economic independence, especially in the energy sector.
While our warriors protect us, we must work, invest in the economy, earn money to finance our army.
- he added.
Zelensky also called on all parties in Ukraine to unite and stand up in a "united front" to defend the country. He suggested creating a "defense coalition" in the Rada.