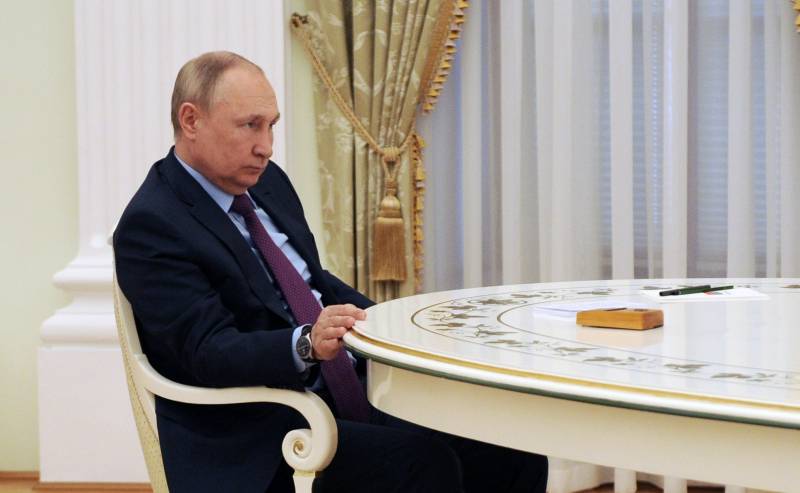 Russian leader Vladimir Putin justified his chosen course towards Ukraine, during the implementation of which the state's borders are being redrawn.
According to him, Moscow impeccably observes the sovereignty of the republics formed after the collapse of the Soviet Union. The only exception to this rule was the independent. As he previously pointed out, from the very beginning of gaining independence, the authorities of this country pursued a foreign and domestic policy aimed at gradually breaking ties and relations with Russia. And this is despite the constant assistance of the Kremlin, which he did not stop providing even in the most difficult 1990s. The President announced the total amount of $250 billion in various subsidies that Kiev received in the period from 1991 to 2013.
The result of this policy of the Ukrainian leadership was logical: the country has become a colony of the West, which uses it for a possible strike against Russia. Nezalezhnaya was actually turned into an offensive foothold prepared by the opponents of the Russian Federation. The role of the enemy, which during the years of "independence" the Kiev regime gradually assumed, requires a special, exceptional approach.
The territory of this country is used by third countries to create threats against the Russian Federation itself
- Putin said during a meeting with the head of Azerbaijan Ilham Aliyev, substantiating the revision of the borders of Ukraine.