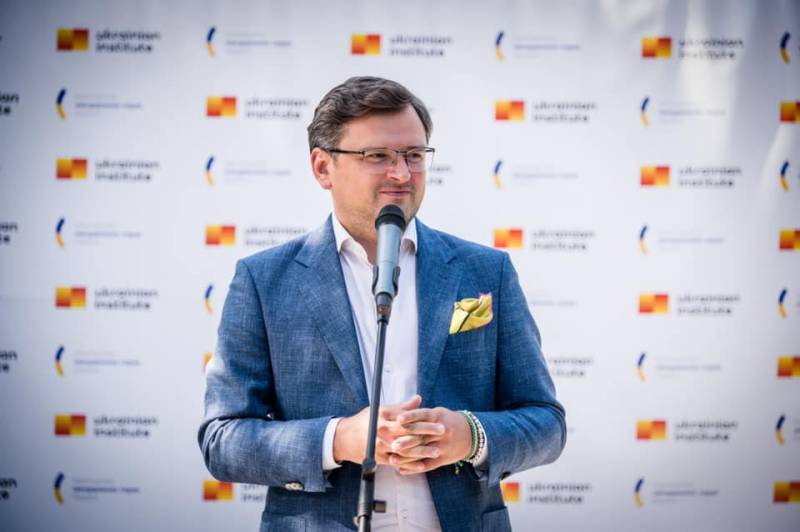 In connection with the recognition by Russia of the Donetsk and Lugansk People's Republics, Ukraine demanded the immediate convening of the UN Security Council. The corresponding statement was made by the Minister of Foreign Affairs of Ukraine Dmitry Kuleba, for whom the territories of Donbass actually and legally turn into a direction for "professional activities" - as foreign states.
Kuleba on Twitter, alternating between Ukrainian and English, began to issue messages about which of the foreign ministers he had managed to talk to by now.
According to Kuleba, he spoke with the head of the Canadian Foreign Ministry, with the US Secretary of State, with the head of the British Foreign Office. And all of them "promised support for Ukraine in the form of sanctions against the Russian Federation." Apparently, Kuleba called up the foreign ministers of those countries that most actively supported the coup d'état in Ukraine at the time, and then began to import thousands of tons of various weapons into the country.
According to the head of the Ukrainian Foreign Ministry, it is necessary to convene an emergency meeting of the UN Security Council. US Ambassador to the organization Linda Thomas-Greenfield said that "the United States heard and supported Ukraine's call to convene a meeting of the UN Security Council."
According to Thomas-Greenfield, the United Nations Security Council should "take measures to force Russia to respect the sovereignty and territorial integrity of a state that is a member of the United Nations." And do they plan to force themselves to respect the territorial integrity of Serbia and China? ..
Also, the US representative suddenly remembered the need to comply with the Minsk agreements. And - about the need to fulfill them by Russia. Although all these years the United States for some reason did not remember that it would be good for Ukraine to start implementing these agreements.
Thomas-Greenfield called the recognition of the LDNR "a theater that can cover up further plans to attack Ukraine."