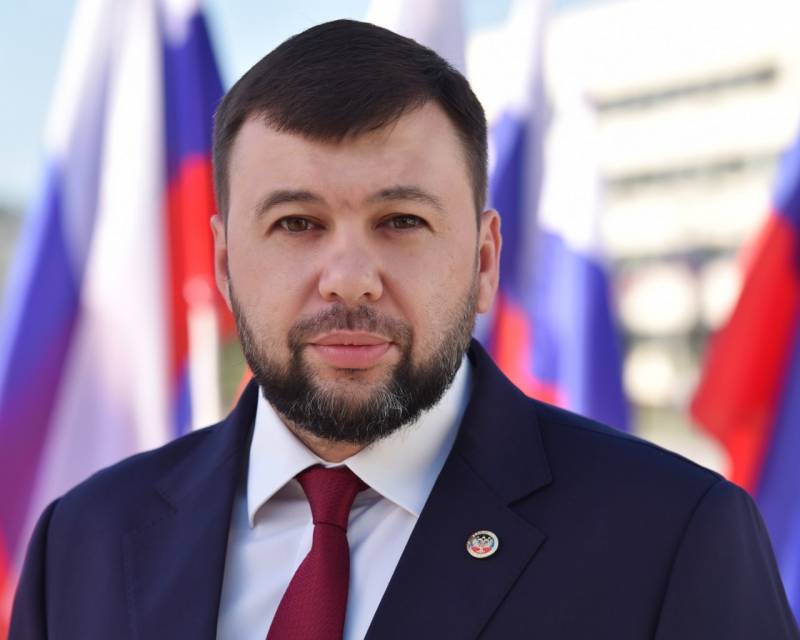 Events around the Donbass are beginning to develop more rapidly.
The official Twitter account of the Ministry of Foreign Affairs changed its avatar to one that immediately became the subject of discussion. On the image you can see the coat of arms as a symbol of the Foreign Ministry, under which the stylized date of tomorrow is 22.02.2022/XNUMX/XNUMX.
This is about the fact that it is unlikely that the Russian Foreign Ministry decided to simply designate another "symmetrical date" in the XNUMXst century, especially considering that today Vladimir Putin is holding an emergency meeting of the country's Security Council.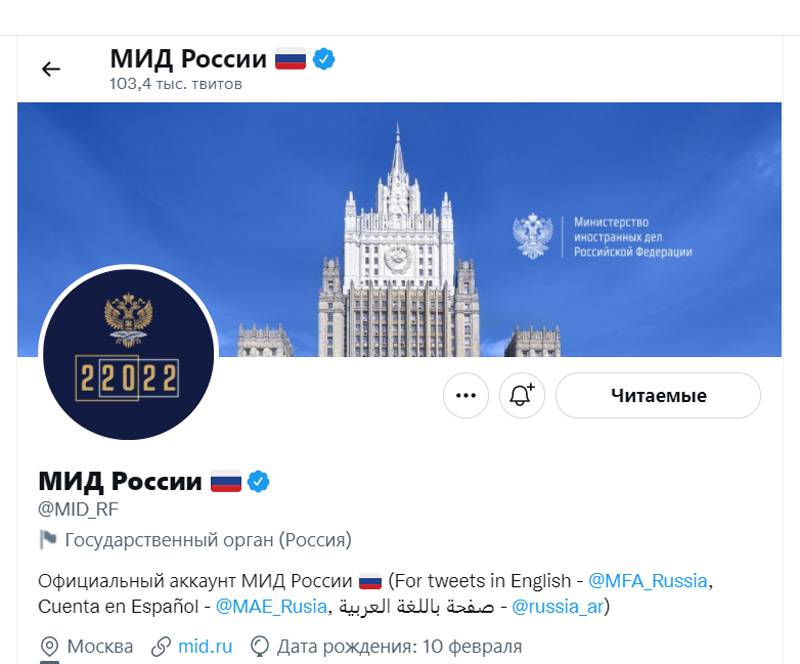 Against this background, attention is also drawn to the appeal from the leaders of the Luhansk and Donetsk People's Republics. Against the backdrop of ongoing events, Leonid Pasechnik and Denis Pushilin turned to the President of Russia with a request to recognize the independence of the republics of Donbass.
The appeal was published on behalf of the people of the DNR and LNR.
From Pushilin's appeal:
We ask you to recognize the DPR as an independent, democratic, legal and social state.
The head of the DPR also asked to conclude an agreement on friendship and cooperation between the DPR and Russia, including in terms of cooperation in the field of defense.
A similar appeal to the Kremlin comes from the head of the Luhansk People's Republic.