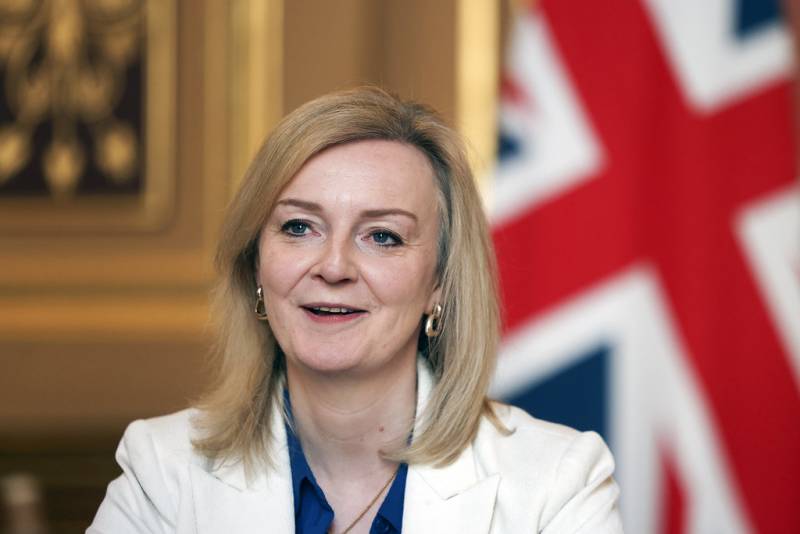 Russian President Vladimir Putin is hatching plans to invade other countries formerly part of the Soviet Union, the Baltic states are under threat. This statement was made by British Foreign Secretary Liz Truss.
In an interview with the Daily Mail, the head of the British Foreign Office, commenting on the situation around Ukraine, said that Putin would continue the war with neighboring countries if he was "allowed to invade" Ukraine. According to Truss, he hatches plans to establish control over "vast territories" of Eastern Europe, i.e. wants to go back to the times of the USSR.
He has made it very clear that his ambitions will not only lead to him taking control of Ukraine, he wants to turn back the clock, to the mid-1990s or even earlier (...) Putin has publicly stated all this that he wants create a Great Russia that he wants to return to the situation that was before, when Russia controlled vast territories of Eastern Europe
- she said.
The head of the Foreign Office stressed that the Baltic states, as well as the Balkan countries, are under threat, so Western states need to unite and prevent Putin from invading Ukraine.
The Russian Foreign Ministry commented on Truss's words about Putin's plans to "conquer the Baltic states." Foreign Ministry spokeswoman Maria Zakharova joked about the matter, stating:
And Liz Truss is not as simple as it seems. The Englishwoman saw through our insidious plans to capture the Kaliningrad region
But seriously, the Russian Foreign Ministry issued yet another refutation of US and British statements about alleged preparations for an "invasion" of Ukraine, which states that such actions are inherent in Washington and London. The Americans and the British are trying to attribute to Russia actions that historically are applied only by them.