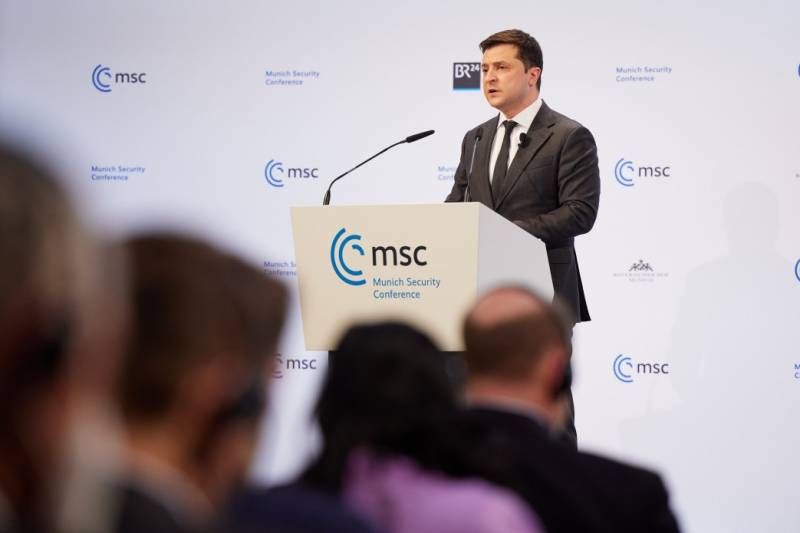 Ukraine can regain its nuclear status if the countries participating in the Budapest Memorandum do not provide Kiev with the security guarantees promised in 1994. This statement was made by the President of Ukraine.
Zelensky threatened to revise Ukraine's non-nuclear status, as provided for in the Budapest Memorandum. Speaking at the Munich Security Conference, he said that Kiev would initiate a meeting of the countries that signed the document, and if the meeting does not take place, then Ukraine has the right to regain its nuclear status, which it lost in 1994.
I initiate consultations within the framework of the Budapest Memorandum (...) If (...) there are no security guarantees as a result of them (...) all the 1994 package decisions will be called into question
Zelensky said, adding that he would instruct Foreign Minister Kuleba to convene the summit.
Prior to that, in his speech, he accused Russia of "annexing" Crimea, capturing Donbass, preparing for an attack, constant shelling from "illegal republics", as an example, he even cited an artillery shell that allegedly hit a kindergarten a few days ago. Zelensky stressed that Kiev "consistently" implements the Minsk agreements, while Russia, on the contrary, violates them. Therefore, he demands protection from Russia for Ukraine, including within the framework of the Budapest Memorandum. And if this does not happen, then Kiev will ensure its own security, including a return to nuclear status.
After the collapse of the Soviet Union, part of the nuclear arsenal remained on the territory of Ukraine. In 1994, the Budapest Memorandum was signed, under which Ukraine acquired a non-nuclear status, and Russia, the United States and Great Britain promised to provide guarantees for its security.