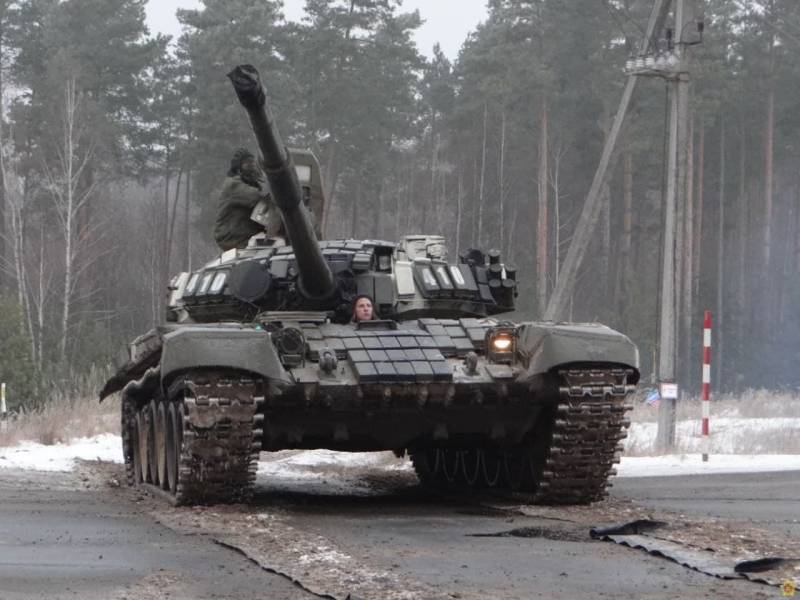 A noteworthy case occurred on American television. During the broadcast, it was once again stated about the "high probability of a Russian attack on Ukraine." A CNN correspondent said that confirmation of the preparation of the Russian army for an attack on Kiev could be a pontoon bridge built across the Pripyat River, "on which Russian
Tanks
».
Recall that the pontoon bridge, built during the joint Russian-Belarusian exercises on the territory of the Republic of Belarus, began to be shown in the Western media in the middle of the week on satellite images. A variety of experts were invited to the airs of American and British talk shows and analytical programs, commented on the situation in the press and for the most part "agreed" that the pontoon bridge over the Pripyat River was "the most alarming signal."
During one of the American TV reports, the topic of the pontoon bridge was again raised, but during the broadcast new satellite images were received, in which this bridge was already absent. This caused slight confusion among experts, who pointed out that the pontoon bridge is "evidence of preparations for an offensive against Ukraine."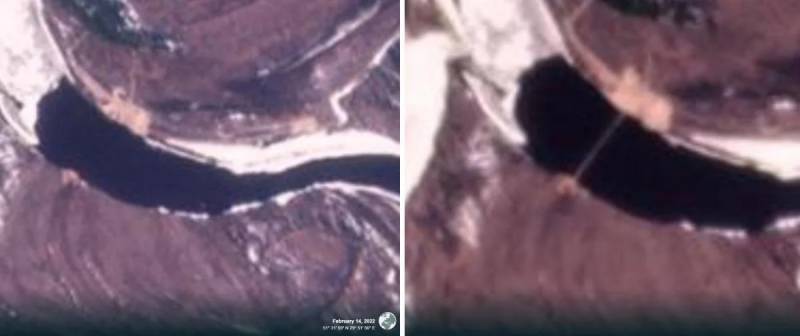 Meanwhile, on CNN, journalists said that the dismantling of the previously built pontoon bridge had probably taken place. Further, the American reporter had to explain the situation with the dismantled bridge across the Pripyat.
There is a possibility that they have already transferred the necessary amount of equipment and troops across this bridge and no longer need such a bridge. They dismantled it, as the necessary things had already been transferred.
For what reasons the "required amount of equipment" was not recorded by satellite cameras, they did not argue. This is understandable, because any discussion on this subject would lead to the need to recognize the main fact: there was no transfer of equipment and troops to Ukraine.
Recall that planned joint Russian-Belarusian exercises continue on the territory of Belarus, which will end on February 20. And now in the United States it is this date that is designated as the next date of the so-called probable Russian offensive.