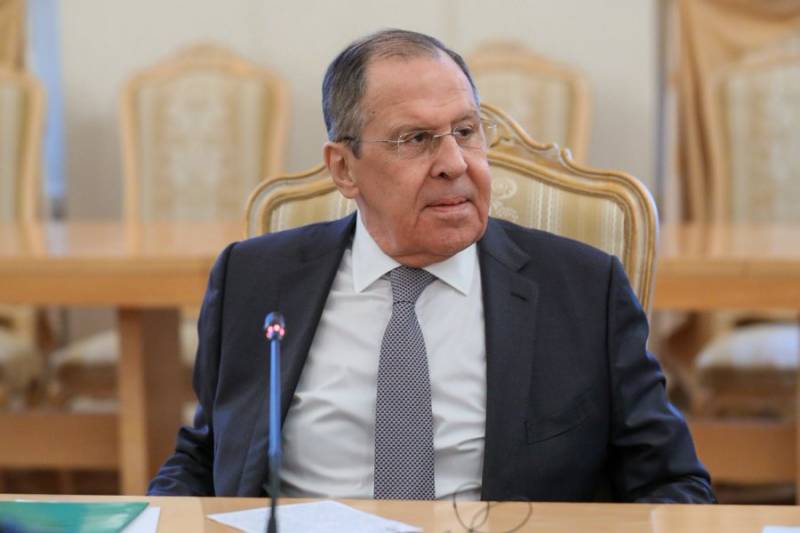 Russia did not receive a constructive response on the basic positions of security guarantees within the framework of the agreement prepared by Russia with the United States. If there is no readiness to negotiate, Moscow will be forced to react. This is stated in the statement of the Ministry of Foreign Affairs of the Russian Federation.
US Ambassador to Russia John Sullivan received a Russian reaction to the US response over security guarantees. Sullivan left the Foreign Ministry building 15 minutes after his arrival.
As noted in the statement of the Russian side, the United States did not give a constructive response to the basic elements of security guarantees, which are of key importance for Russia. It is emphasized that Washington ignored the package of proposals, choosing only topics "convenient" for the US, which were "twisted" in the direction of creating advantages for the US. It is noted that a number of US proposals are unacceptable for Russia, in particular, these are demands to withdraw troops from certain areas of Russian territory.
The statement emphasizes that since Washington does not intend to negotiate, Russia will be forced to respond, including with the use of military-technical measures.
The Foreign Ministry also notes that there is no "Russian invasion" of Ukraine. The loss of part of the territory by Ukraine is the result of an internal conflict and has nothing to do with Russia's obligations under the 1994 Budapest Memorandum. In addition, Russia rejects all accusations of "occupying Crimea" and warns the United States and its allies that the issue with the peninsula is finally closed and not subject to discussion. If Ukraine is accepted into NATO and attempts to return it by force will be given a military response with all the ensuing consequences.
Russia draws attention to the growing military activity of the United States and NATO near the Russian border and the disregard for Russia's sovereign right to protect them. Moscow expects Washington and Brussels to comply with Russia's demands.
The US State Department confirmed receipt of the Russian response.