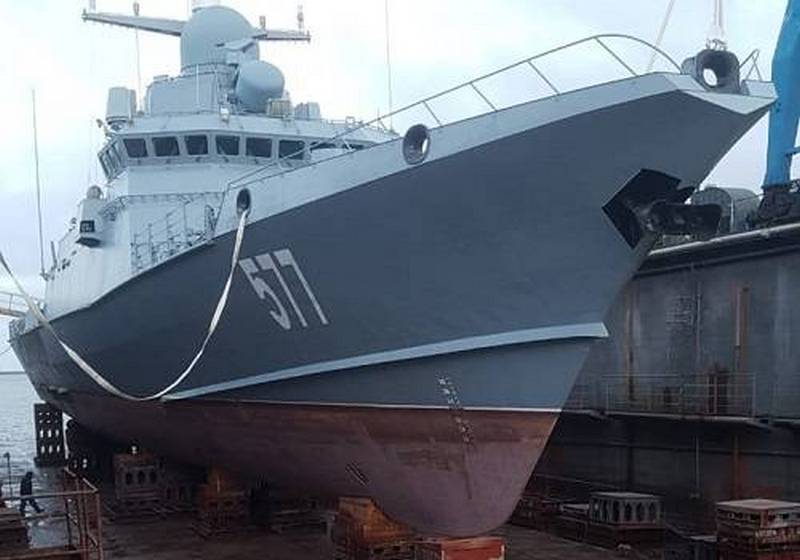 Small rocket ship "Sovetsk" project 22800 code Karakurt Baltic
fleet
went in for scheduled maintenance. The ship was docked at the 33rd shipyard in Baltiysk, Kaliningrad region.
RTO "Sovetsk", which became part of the Baltic Fleet in October 2019, is the first in its
stories
docking and scheduled maintenance. It is noteworthy that because of this, the company's specialists independently worked out the placement of the ship in the dock, based solely on "competence, professionalism and work experience." The whole thing took about 10 hours.
After the work is completed, the ship will return to the combat fleet.
RTO "Sovetsk" (formerly "Typhoon") was laid down at the shipyard "Pella" on December 24, 2015 simultaneously with the lead RTO "Mytishchi" (formerly "Hurricane"). The lead ship was launched on July 29, 2017, and the Sovetsk RTO on November 24, 2017. Both became part of the Baltic Fleet. It is the second in the series and the first serial ship of project 22800 "Karakurt".
RTOs of this project have a length of 67 meters, a width of 11 meters and a draft of 4 meters. Displacement - about 800 tons, cruising range - up to 2500 miles, autonomy - 15 days. The main armament is one PU UKSK (universal ship complex) 3S14 RK for 8 KR "Caliber", one 76-mm gun mount AK-176MA, two anti-aircraft guns AK-630M (from the third ship - "Pantsir-M"), two 14.5- mm or 12,7 mm MTPU machine gun mounts.
RTOs of project 22800 "Karakurt" began to be built to actually replace RTOs of project 21631 (code "Buyan-M") for the Russian Navy, of which only 12 pieces have been ordered. Unlike the Buyans, the Karakurt series will continue.