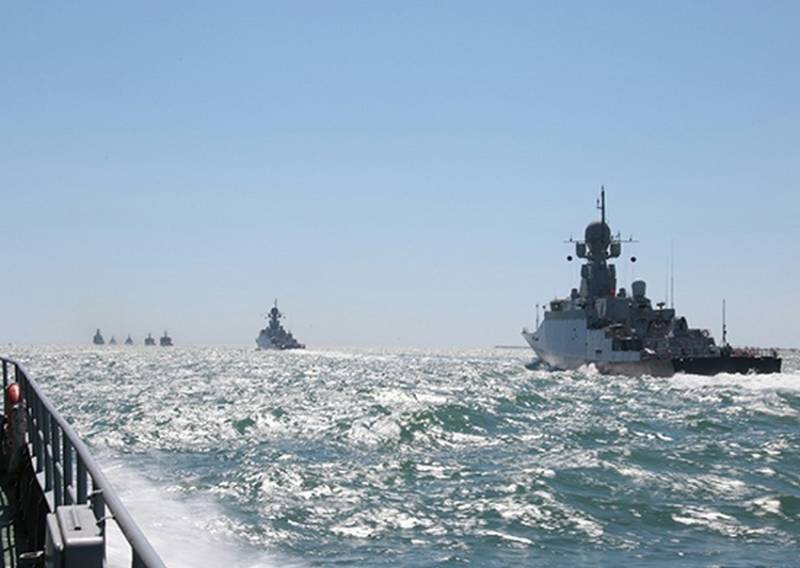 Ships of the Caspian
flotilla
will be included in the operational reserve of the Russian Navy for operations in the Black and Mediterranean Seas. The corresponding decision was made by the Ministry of Defense.
Operational detachments will be formed as part of the Caspian Flotilla, which will serve in the Black and Mediterranean Seas. The basis of such groups will be warships armed with Caliber or Onyx cruise missiles. As part of the flotilla, small artillery and missile ships of projects 21630 "Buyan" and 21631 "Buyan-M" with a total of 6 units claim this role. The patrol ship "Tatarstan" of project 11661 "Gepard" can also join them.
As reported
"News"
citing military sources, the decision to form an operational reserve has already been made, in the near future a group of ships from the Caspian flotilla will go to the Black Sea, and then to the Mediterranean, where they will strengthen the permanent naval grouping of the Russian Navy.
It is worth noting that the sailors of the Caspian Flotilla have experience in inter-naval transitions and serving off the coast of Syria. During the period of 2018-2019, small missile ships of project 21361 Buyan-M Grad Sviyazhsk, Veliky Ustyug and Uglich visited the Mediterranean Sea, and RTO Veliky Ustyug twice. They were based at the MTO Tartus and performed tasks as intended as part of the permanent grouping of the Russian Navy in the Mediterranean Sea. In 2021, a detachment of the Caspian Flotilla took part in the exercises held in the Black Sea.
The ships of the project 21631 "Buyan-M" are the modernization of the project 21630 "Buyan" and belong to the multipurpose ships of the "river-sea" class. Designed to protect the economic zone of the state. The main armament is the Kalibr-NK long-range universal missile system for eight vertical silos. Displacement 949 tons. Length 74,1 meters, width 11,0 meters, height 6,57 meters, draft 2,6 meters. The maximum speed is 25 knots. Cruising range - 2500 miles, autonomy - 10 days. Crew - 52 people. A water-jet propulsion unit is installed.